PCTV Broadway 2T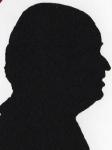 Review controls
Fancy viewing UK TV anywhere in the world? Fancy viewing live TV anywhere in your home – even when the aerial is nowhere near -? Want to record but not use the PVR in or near your TV? All these things are more are possible with the PCTV Broadway 2T.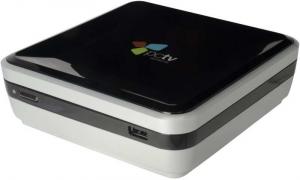 click image to enlarge
On opening the package I find the Broadway box, its power adapter, an Ethernet cable, a tiny portable aerial and a couple of bits of paper to cover wall mounting – should you wish – the Broadway box and the usual health and safety stuff, no instructions, no CD. So then its look more closely at the outside of the box to find three things to do. Unbelievably they work and I can watch TV remotely using my Wireless router to output the signal.
However I would have preferred an instruction sheet as while it can be wireless all the way you initially need to use Ethernet between the Broadway box and your router as there is no way to feed in your wireless network details until you have the main viewing Window and then you have access to the Setup tab to make changes. There is of course a manual in PDF form but it is only available once you have completed the install.
Of course those who have TV aerials to hand anywhere around their property and a PC or notebook with a TV card then this will not be of interest.
The supplied mini aerial will be unlikely to give top rate signals unless you happen to live very close to a transmitter, even if you do intend to use it I would still recommend the initial tune is down using your loft/roof aerial.
My tune took a few minutes and found 117 channels which include radio and data channels including the encrypted offerings. It then gives a list of the free to air TV channels.
Once you have done the initial channel scan you are then set to watch TV. If you wish to record you have to attach an external hard disc or memory stick. Not exactly sure why you cannot use the internal hard drive of your PC.
The main interface has the channel list on the left in a vertical column, beside it on the right of the Window is the TV screen. Above both these are five drop down menus. Live TV, Record, Playback, Settings and Admin.
To access Admin you need to enter a password – a default is set in the factory – you are given a chance to change it during initial setup but can change it later should you wish. For other access you have to enter a pin code.
You can also watch TV on your iPad, iPhone or iPod Touch, once again a very simple setup but when viewing remotely the Broadway box not only needs to be connected but powered on as well so for those fans who need their daily fix of soap but cannot wait till they get home all can be relayed to them wherever they are.
Unlike other such units I have there seems no way to listen or to record radio direct from the Broadway box.
The rear of the box has connections for LAN, two USB, aerial, CVBS, S-Video, Audio out L & R, and DC in. The front has standby button, this flashes white while connecting and a USB port. The top has two wireless aerials.
You are warned that Wireless from the Broadway box to the router may give a less good signal than the Ethernet but in my extensive tests with the small exception that the initial gap between connection and first viewing was a couple of seconds longer I had no picture break-up or sound quality problems in use either with Ethernet or Wireless. The Wireless from the router even enabled watching in the garden before distance gave a problem.
Doing my searches found the PCTV Broadway 2T for £166.96 with free delivery
http://www.amazon.co.uk/gp/product/B004OXV5E4?ie=UTF8&tag=gadge0a-21&linkCode=as2&camp=1634