Slim Line and Stylist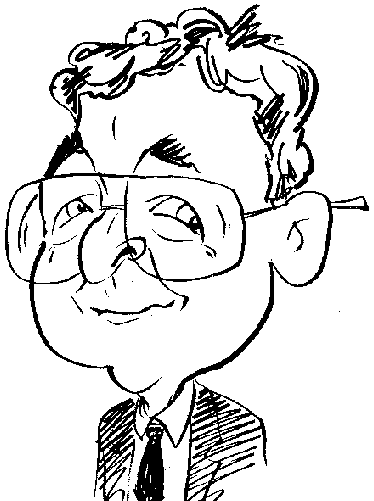 Review controls
Better known for its LCD screens and projectors, ViewSonic has recently expanded its field of operation by entering the notebook market. One of the new models bearing the ViewSonic brand is the ViewBook Pro. Now why, I wonder, does that name have a familiar ring to it?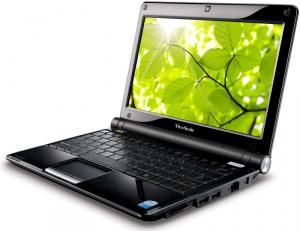 click image to enlarge
Opting for a metallic silver finish, the ViewBook Pro has an aluminium-alloy chassis and weighs it at 1.6kg. It would be hard to describe this notebook as anything other than slim-line as it tapers down from 1.86cm at the rear to 1.68cm at the front. Pleasing to the eye, the ViewBook Pro certainly looks the part of a stylish notebook but what is it like inside and beneath the hood.
Based on Intel's Consumer Ultra-Low Voltage (CULV) platform, the ViewBook Pro has a Core 2 Duo 7300 running at 1.3GHz with Intel GS45 +ICH9-M chipset with 3MB of Level 2 Cache. The notebook comes with 2GB of DDR2 memory which can be upgraded to 4GB. A 320GB hard drive is included as standard.
While on the subject of the hard drive the ViewBook Pro has one feature which, I must admit, was not included in my various tests. This feature is entitled ViewSensor and this kicks in when the unit is dropped or knocked to the floor. It will automatically park the drive heads to help avoid any damage.
Raising the lid of the ViewBook Pro reveals a 13.3-inch display offering a resolution of 1280 x 800. The use of a Super TFT coating and LED backlit capability ensures a reasonable, in fact very good, viewing experience in different lighting conditions. Really, knowing of ViewSonic's expertise with displays, it comes as no surprise to discover the quality of this screen. Mounted on top of the display is a 1.3 mega-pixel web cam that makes full use of CyberLink YouCam 3 software which allows you to select from various effects, avatars and scenes to enhance the on-screen image.
ViewSonic has opted for a keyboard that spreads itself over the width of the unit's body. Each of the function keys has a secondary purpose activated when the Fn key is depressed. There is no separate number pad but these keys are available from the main keyboard via the Fn key. Taking up a central position on the wrist rest area is a touchpad with left/right buttons arranged either side of a fingerprint reader.
Rather than just stick with the basic functionality of using your fingerprint as a password to enter Windows, ViewSonic has enhanced the functionality of this biometric feature. It can be used to provide password management; a Yo-Safe feature for storing valuable personal data; and launching password protected applications. Adding addition security is a feature that can be set to sound an alarm when the notebook is moved from its current position.
Located on the right side of the unit is a removable 8x DVD Super Multi Drive which can read/write DVD+- RW/CD-RW media. I did feel that the drive's eject button, which is fitted flush to the body, was rather tricky to access by touch alone. Removal of the optical drive allows you to insert a second battery so adding extra hours to that available with the main Li-ion battery that ViewSonic rates as giving up to 8 hours of power. While I was unable to get more than 6½ hours with general use, I was pleased to get 3 hours 13 minutes when playing DVD movies – this was around 2 hours longer than some other notebooks I have seen recently. I was slightly disappointed with the output available from the unit's built-in speakers but it did not spoil the viewing experience too much.
On the same side as the DVD Super Multi Drive are a pair of USB ports (a bit mean there) plus headset and microphone sockets. The left side of the unit is home to the mains power socket, Ethernet port, VGA external monitor connection and a 7-in-1 memory card slot (including SD, MMC, MS and MS Duo 2). While these are fairly standard, the presence of a HDMI port might be considered surprising but this feature is beginning to make inroads into a range of device and is a welcome addition. Both wireless 802.11 b/g/n and Bluetooth 2.1 are supported as standard.
Along with the metallic silver of the review unit, the ViewBook Pro is also available in black if that is your preferred colour choice. In either case this notebook will come with Windows 7 pre-installed. Pricing is expected to be around £725 which could put off some purchasers in this highly competitive market.