A Triple Offering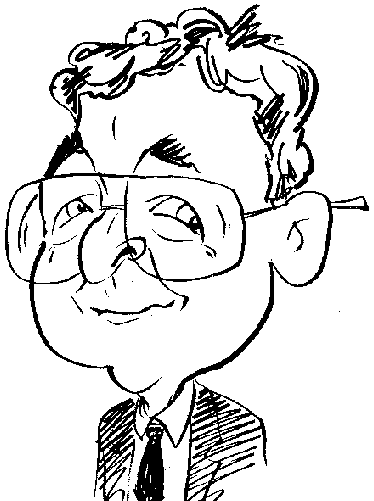 Review controls
If you like Hidden Object Adventure games then this next offering from Focus Multimedia could well be placed at the top of your must-but list.
Buy Now!
Oddly Enough: Pied Piper Collector's Edition Natural Threat: Ominous Shores Mountain Crime: Requital
Download direct from Alawar



click image to enlarge
Oddly enough this next product from Focus Multimedia consists of not one, nor two but three games that are entirely independent of each other. The only two things they have in common are that they all belong to the Hidden Object Adventure genre and were originally published by Alawar Games. Two of the games, namely Mountain Crime: Requital and Natural Threat: Ominous Shores, are classified as bonus items, while the featured game is entitled Oddly Enough: Pied Piper Collector's Edition.
All three titles are available from the opening menu. However if you decide to change games midstream then you will need to close the program down and then restart it in order to select one of the other two titles. While no big deal, it does go to emphasis that these titles are three unrelated offerings.
Oddly Enough: Pied Piper, as mentioned, is the Collector's Edition version of the game. This feature adds very little to the appeal of the game. Rather than give you access to specific features from within the game, the Bonus items in this title are stored in folders for concept art, sound tracks and wallpaper. These features are only accessible from outside the main game which needs to minimise itself to the task bar so that you can examine these folders from within Windows.
Spread over four chapters, the game of Oddly Enough: Pied Piper places you in the role of an unnamed character who is employed to rescue the children that have been imprisoned in a tower by the Pied Piper in revenge for not being paid for removing the rats from the town of Hamlin. The game can be played in either Casual or Expert mode. The former provides you with quicker and more assistance to help you complete the game.
An optional opening tutorial will lead you through some of the game's features. Your mouse cursor will change shape to indicate when certain actions can be carried out while overlaid arrows point in the directions in which you can move. Running across the bottom of each scene is your inventory which is concealed when not required. To the left of the inventory is the bag of gold coins you collect during the game. There are ten gold coins to collect and you will be refused entry to the later chapters if you have not found the designated number. A rechargeable Hint button and Journal, which lists your tasks, can be found on the right of the inventory.
Occasionally you will come across one of the few inhabitants of this rather deserted town of Hamlin. You can gain information and/or a gift in return for carrying out a task for these characters. Unlike the game's opening introduction, which uses both printed text and a spoken commentary, the in-game conversations consist of printed text only..
When tackling a Hidden Object scene, identified by an outbreak of sparkles, you will be presented with silhouettes of the items you need to locate. As each item is located it will be ticked. Once all the items have been found they will be automatically converted into an object that you will need later. A varied mixture of puzzles and mini-games are dotted throughout the game with a Skip option appearing after a short delay in case you find the problem too difficult.
The storybook style of graphics are ideal for a game of this type of game while the sound effects and background music add little to the overall appeal of the product. Oddly Enough: Pied Piper is best regarded as an Adventure game with Hidden Object interludes.
As I have previously reviewed both of the other two titles, I will limit myself to a brief description of each one along with the URL of my full review. Natural Threat: Ominous Shores deals with genetically enhanced plants. You start the game in one role and then switch to another as the game fast forwards fifty years when the original experiments have got out of hand. (http://www.alawar.com/game/natural-threat-ominous-shores/).
Mountain Crime: Requital casts you in the role of Dr. Philip White. Call out to see a patient named Grey, you find yourself in a hotel with some strange characters for company and a mystery to solve. http://www.alawar.com/game/mountain-crime-requital/).
This three game bundle comes at the bargain level price of £10.20. You will need a system with a 1.5GHz processor and better with 1024MB of RAM and 2GB of hard disk space with support for DirectX 9.0 running Windows XP and later.
http://www.focusmm.co.uk/shop/Oddly-Enough-Pied-Piper-Collector-s-Edition-pr-1867.html