BoomPods and HeadPods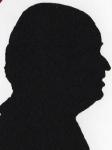 Here I am looking at two recent items from BoomBotics. Regular readers will remember their first UK offering last year a device for use on a bike among others. Here a Wireless (Bluetooth) Portable Speaker and a set of Headphones.
BoomPods downdraft wireless portable speaker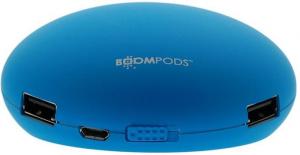 click image to enlarge
It is 8.5cm round and a maximum of 4cm deep in the centre.
Mine was smooth matt black it can easily fit in a bag or even a pocket. The only shiny bit never shows is part of the cut away underneath. Other colours are available.
Just one connection a micro USB that can be used for charging or with the cable provided also provide wired input. One slider switch on/off.
Slide the switch and it tries to pair a LED flashes blue or blue and red dependant on the pairing.
Sound quality is good and whatever your phones speaker sounds like is improved and in all probability you will need to reduce the volume level somewhat.
From totally discharged the battery took around 80 minutes to recharge. The version of Bluetooth is 3.0 so anyone without V4 found on the latest phones can still use it.
The lead is interesting having two leads emerge from a USB socket, a 50cm one to 3.5mm socket and a 80cm one to micro USB. Even the wrapping around the lead is improved, instead of the standard plastic covered wire that get discarded it is a loop of Velcro what stays on the lead and is available when you want to store the lead.
The fold out sheet that is the User Manual is clear and easy to follow and it states the power output is up to 3W.
The downdraft wireless portable speaker is available from the link below for £24.67 with free delivery.
http://www.amazon.co.uk/gp/product/B00GNVVV3A?ie=UTF8&tag=gadge0a-21&linkCode=as2&camp=1634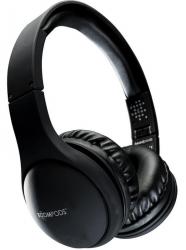 click image to enlarge
BoomPods headpods
I think the name rather gives this away a set of on ear headphones.
Mine were a sky blue colour – others are available – and this colour is everywhere apart from the underneath of the headband that is padded black and the earpieces that are of the same leather like plastic material.
There are two centimetres of expansion is each arm of the headband. I found my head with its lack of hair fitted with no expansion, so anyone with a smaller head than me might struggle to get a tight fit. Larger heads are catered for quite well.
The 1.2metre gold plated lead plugs into the left earpiece and has the obligatory Smart Phone control just over 20cm down the lead. The lead colour matches the headband.
It comes with a zip up carry pouch.
There is a small three side fold out sheet called a User Manual that covers everything and it has illustrations as well as explaining things clearly. The stated maximum output power is 30mW.
I tested them using a Smart Phone an MP3 player and my Audio System. The sound was fine with a reasonable amount of bass. The earpads are 6cm deep and 7cm across and covered my ears a little too well so they tended to sweat after more than about 30 minutes use.
The headpods are available from the link below for £28.36 with free delivery.
http://www.amazon.co.uk/gp/product/B00JJOU1U2?ie=UTF8&tag=gadge0a-21&linkCode=as2&camp=1634