The Magic of Words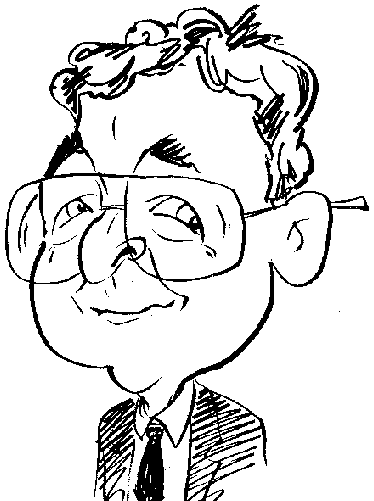 Time to join a school of magic and increase your powers through the use of words.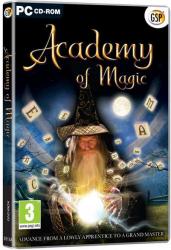 click image to enlarge
When I first came across the title of Academy of Magic, I was expecting a game that belonged to the Hidden Object Adventure genre. However I was wrong. While searching forms a central plank of this game, Academy of Magic has more of an educational slant as you attempt to find words from a random selection of letters arranged on a wall of tiles. In this Total Eclipse game you are enrolled in the Academy of Magic as you attempt to advance from a lowly apprentice to the ultimate position of Grand Master of Magic.
The game's opening screen offers a number of options including game type and checking on the best students of the Academy. Rather surprisingly there is no option to make adjustments to volume levels and other features from this opening screen. However this facility does become available from a menu option once you start to play the game. You will be able to make adjustments to Sound, Music and Speech levels plus show tips and whether to submit your scores to an Internet based High Score table.
Three game modes are available although there is hardly any difference between the basic game play involved in each one. You can select to play in Strategy, Action or Time Trial mode. As well as selecting the mode, you also have a choice of difficulty level as you opt for easy, normal or hard style of game play.
Once you arrive at the main playing field, identical in whichever is the chosen game mode, you are presented with a headshot of your current tutor on the left of the screen. This tutor will change as you progress through the game levels. Located below this headshot is an area showing the number of words created, your best score and the longest word you have managed to find. On the right of the screen is a wall of Scramble-like tiles showing letters and their numeric value which affects your score. Below the wall is an area used to hold the spells you gain as rewards for achieving targets and the mana that is needed to cast these spells.
You score points plus earn mana and spells by creating words from your wall of tiles. Words can only be made by selecting tiles that are touching and in the correct sequence to spell the word. Mistakes can be alleviated by a second click on a tile while completed words can be submitted by clicking on the Submit button. When words are accepted by the game's dictionary, those tiles will disappear and be replaced by others. Rejected words will have no affect on the wall.
The game's dictionary is fairly comprehensive. There are some omissions but not too many. For example proper nouns, such as countries and people's names, will be rejected. I was rather surprised to note that the word "blog" was not accepted but maybe the game's developers are not into this form of communication.
From time to time as submitted words are accepted, special tiles will appear on the wall. These tiles can either help or hinder your progress. Lettered gem tiles will appear as a bonus for creating long words and these precious stones can add to your points total and supply of mana by being included in a word.
Also appearing, especially if you submit too many three-letter words, will be black obsidian tiles. These tiles attempt to adsorb your power and eventually destroy you. Unlike Gem tiles, which are pretty much static once they have entered the wall, obsidian tiles gravitate towards the left side of the wall. In the case of Strategy and Time Trial mode, this movement occurs following each submission of a word. In Action mode, the movement happens at regular intervals whether a word is submitted or not. If an obsidian tile manages to depart the wall from the left side then you will have failed and will need to complete the level again. If is advisable to quickly use any obsidian tiles in a word as soon as possible.
As you complete each level you will be awarded a certificate. Every so often you will move on to another tutor who will have their own selection of comments regarding your performance. These comments and suggestions will not help you much but might encourage you to speed up your searching.
Academy is certainly challenging even at the Easy level. However it is not a game I particularly enjoyed playing and much prefer a number of other word creating games that are more enjoyable and currently available. This game is priced at £10.20 and requires a system with an 800MHz processor, with 128MB of RAM running Windows XP and later.
http://www.avanquest.com/UK/software/academy-of-magic-161809?meta=play&cat=casual-games