A Blu-ray USB 3.0 Product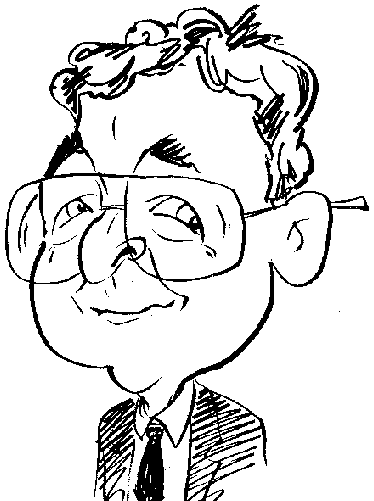 Review controls
A telephone call alerted me to the possibility of being one of the first to check out a new Blu-ray drive from Buffalo.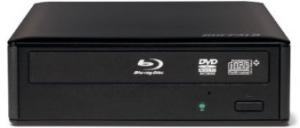 With more and more companies providing support for Blu-ray technology, it is perhaps time to consider adding a Blu-ray drive to your computer system. You could, of course, opt to just add a drive with read capability but why stop there when there is the greater storage capacity available with Blu-ray burning calling out to you. Maybe a drive with read/write features would be more appropriate. One solution could be the Buffalo Blu-ray product.
The Buffalo Blu-ray is an external device that can also handle DVDs and CDs, so covering the gamut of optical media. While the drive itself could hardly be considered exceptional with regards to its appearance, in other respects it could take your breathe away. Measuring 160 x 220 x 50mm and decked out in black (the top of the device does retain finger smears for a short time but they quickly fade from view, with various logos, the drive should blend in with most system set-ups. But appearances can be deceptive and the drive will certainly make demands of the host equipment if you are to make full use of its capabilities.
For a start you are going to need a USB 3.0 port for full functionality (I was using the Buffalo USB 3.0 PCI Express Interface Card – a review of this product can be seen here) The drive is backward compatible with USB 2.0 but you will miss out of several features by using this older technology although this does not include the all-important playing of Blu-ray content.
Along with USB 3.0, you will need a fairly powerful system. The full basic specifications are listed elsewhere but then there are the extras if you want to take advantage of the Blu-ray 3D option that is promised by the supplied hardware and CyberLink's suite of software. I am afraid that I had to pass of this particular feature due to not having some of the required kit. You will need a 3D aware monitor, passive polarized or active shutter glasses, a high end graphics card (NVIDIA GeForce GT240 or GTX 480 for example). A fast and powerful CPU, a minimum of 2GB of RAM and be running Windows 7. Failure to comply and you can join me in the corner reserved for the under-specified.
As already mentioned, this drive supports Blu-ray, DVD and CD read and write functionality. While the reading aspect should not bear too much of a hit for those still relying on USB 2.0, writing is another matter. You can expect a 50% reduction in burning speed to what would be achievable with USB 3.0. For example a 12x Blu-ray disc would drop to 6x and even then you would still require Buffalo's TurboUSB utility, bundled with this kit, to achieve this type of burning speed.
Setting up the drive could not be simpler. You just need to use the supplied new type of USB lead and connect the mains power lead for the drive to be recognised. Installing the supplied CyberLink software, on the other hand, is rather time consuming even if you opt not to include everything in this suite. The full package consists of PowerDirector, PowerProducer, PowerDVD 9, Power2GO, PowerBackup, Instant Burn and MediaShow. This is an impressive package and it does go someway towards helping justify the premium price that Buffalo has placed on a product which will stretch your system's capability.
With the right equipment, this external Blu-ray drive and burner will certainly provide you with some excellent playback facilities and burning speeds that many can only dream about. The basic system requirements for Blu-ray playback consist of a 3.2GHz processor with 1GB of RAM. Your graphics card should be a NVIDIA GeForce 7600GT with 256GB of RAM or ATI X1800 with 256MB of RAM. This Buffalo Blu-ray drive has been priced at £199 which might put off some users especially when you consider the various extras required to take full advantage of this product.