A USB 3.0 Option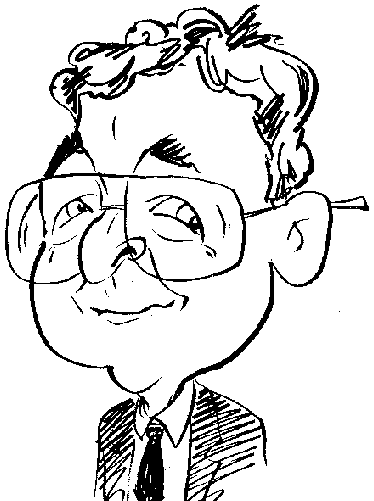 Review controls
Tired of waiting for data to be transferred using USB; then the wait could be over with the arrival of the latest 3.0 technology.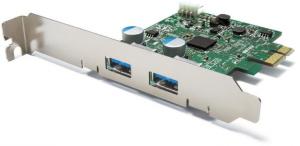 click image to enlarge
Unless you have been particularly quick off the mark, it is more than likely that your current system, no matter how powerful a speed hog it is, will not be capable of delivering the delights offered by SuperSpeed USB otherwise known as USB 3.0. This is the technology that promises to increase data rate transfers by as much as ten times over the previous version as well as offering simultaneously sending and receiving data through its duplex ability. While the USB 3.0 specifications were ratified towards the end of 2008, the uptake by manufacturers has hardly been spectacular up to now but matters are about to change as devices begin to make an appearance.
As I alluded to a little earlier your current system will be unlikely, in its present condition, to benefit from USB 3.0 and all it has to offer but there is a solution available from Buffalo to ensure you do not exceed your budget by not forcing you to purchase a new system. For less than £40 you can turn your Windows computer into a device capable of supporting USB 3.0. This solution is the Buffalo PCI EXPRESS Interface Card.
The Buffalo kit consists of a USB 3.0 PCI Express Interface Card, software CD, multilingual Quick Setup Guide, low-profile bracket and power lead. Measuring 69 x 81mm, this small card comes with a removable full-sized slot cover. If the need arises you can easily remove this slot cover and replace it with the low-profile slot cover. Once the card is in position in a PCI Express slot, you will need to link it to a power source. This is necessary because of the power needs of the new technology as it delivers 150mA of power rather than the 100mA of USB 2.0.
This is really the only slightly tricky element of setting up this piece of kit. Included in the box is a power lead that makes use of a Berg-type power connector. If your system supports this type of connection then all well and good. However, all is not lost if, as happened to me, your system does not have the appropriate connector. You will then need to connect the Buffalo card to one of your computer's unused power connectors. In my case I did need to make some adjustment to the general layout of my computer in order to free up a lead long enough to reach the PCI Express Interface Card but this was a minor hiccup.
The whole operation took around ten minutes although this did not include the time required to persuade the retaining screws, holding the side of my system box in place, to perform their designated task. All that was required then was to install the provided drivers on the supplied CD. The Buffalo PCI Express Interface Card was then recognised as NEC Electronics USB 3.0 Root Hub and I gained two ports that could communicate with various devices that supported up to USB 1.1, USB 2.0 and USB 3.0.
To take advantage of the superior performance of USB 3.0, devices will need to be connected using a new type of lead. While the connector at end of the lead which attaches to the computer looks remarkable similar to that on a standard USB lead (closer examination will reveal that there are five rather than four pins), it is the connector at the other end that makes the difference. This connector, which can only attach to a compatible USB 3.0 device, looks as if a microUSB and miniUSB connectors have been melded together. Presumably USB 3.0 compatible devices will arrive with their own lead
The Buffalo USB 3.0 PCI Express Interface Card requires a system capable of running Windows XP and later. Buffalo has priced the device at £39.99 although I have seen it discounted to £35.