Kingston 3.1 OTG Device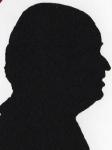 Moving files – especially larger ones – between devices like phones and PC's has always required extra thought, the trouble is they are often last minute thoughts? Here a solution from Kingston that is as easy as plug it in to a USB port.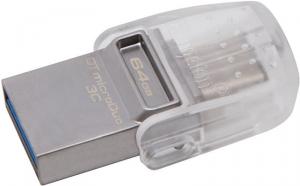 click image to enlarge
A while ago their solution for micro USB ports arrived here a solution if your phone has a USB C port.
It is 3x1.5x.7cm and weights a tiny 4 grams. The capacity sizes available are up to 128GB the sample that I requested to be sent was 64GB simply because not all phones will accept 128GB.
Sometimes however you plug in the OTG (On The Go) device and find that the phone will only use the port for charging however there is still hope in the hands of an external App that then loads its own driver and I found this then makes the port work as you wish to transfer data.
While a lot of recent phones now have USB C ports it does not necessarily mean that the USB connection is USB 3.
In fact I keep a range of audio and video files on both a Kingston Micro USB device and also a Kingston USB C device to test phones as they come in for review as using what is otherwise only a charge port to transfer files to the device or to any micro SD card you have in it is far quicker using this method.
The App available in the Google Store is X-plore and while this will not always work in the case of six recent phones that did not recognise the OTG device four did after using this App.
So the Kingston device is a memory storage unit with a standard USB port at one end and a USB C port at the other. So data read from say a PC – or other device with a standard USB port can then be taken to your SmartPhone that has a USB C port and plugged in and the data played from the device or transferred to either the devices main memory or any Micro SD card you use in it.
Of course the data in the form of videos or pictures can be quickly loaded on the Kingston USB C device for transfer to the PC.
One word of caution not all phone file types are nativity read by a PC.
The original 32GB DataTraveler unit was USB 2, this 64GB DataTraveler is USB 3 but can of course be both read and written from USB 2 ports.
Now the claimed speed upgrade from USB 2 to USB 3 is still '10X' according to the link on the Kingston site. They also quote data reads of 100MB/s and write speeds of 15MB/s. These speeds may be available in perfect lab conditions. For me the most important thing is the ability to easily transfer data from one to another when they have different connection types.
My original review of the 32GB DataTraveler device was published in 2014.
The Kingston DataTraveler 64GB is available to buy from Amazon for £19.99.