Panasonic Report – Part Two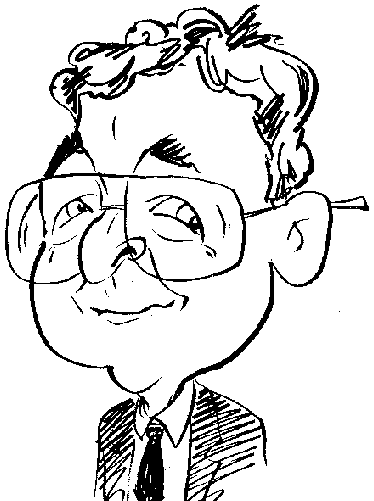 Review controls
Continuing my report on the recent Panasonic event brings news of some Lumix digital cameras, camcorders, Blu-ray devices and a product to capture your own 3D content.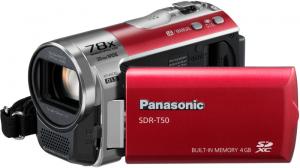 Following on from my earlier Panasonic report that featured televisions and the company's push towards 3D content, it seems appropriate to begin with another product belonging to the company's 3D family. Panasonic has developed the world's first professional, fully integrated Full HD 3D camcorder. The lenses, camera head and the dual Memory Card recorder are all built into a single lightweight body. The unit's solid-state memory file-based recording system captures right and left Full HD video streams from the twin lens system and records them as files on SD memory cards (Panasonic has developed the SDXC card format with up to 64GB capacity) for higher reliability.. This camcorder makes use of stereoscopic adjustment controls for easier operation whether used for sporting, documentary or film-making projects. Naturally you will need an appropriate Plasma screen and 3D glasses to view your content.
For those not ready to step up to 3D content capturing, Panasonic has nine new camcorders on offer. First up are three standard definition units which have support for long recording mode (H.264/AVC) and feature a 33mm wide angle lens with an enhanced optical zoom of 78x. The models are the SDR-S50, SDR-T50 with 4GB of built-in memory and the SDR-H85 that features a 80GB hard drive. With a 1.9-second quick start mode, these models are ready for almost instant use.
Stepping up to high definition brings three more models with a 35.7mm wide angle lens and an Intelligent Zoom option of 35x. The HDC-SD60 saves to an SD memory card with support for the new SDXC format giving up to 64GB capacity. The HDC-TM60 has 16GB of built-in memory that can be used alongside the SD card option while the HDC-HS60 comes with a 120GB hard drive. Among the features supported by these three camcorders are Face Detection, Face Recognition (with up to six faces registered), Intelligent Resolution mode, Wind Noise Canceller, Time Lapse Recording and Touch Screen Recording. You also get a one second quick start setting.
Featuring a large-diameter 35mm LEICA DICOMAR lenses are three full HD models with 12x optical zoom. Each model features a 1080 Progressive Recording Mode. The HDC-SD700 stores content on an SD card while the HDC-TM700 comes with 32GB of built-in memory and the HDC-HS700 features a 250GB hard drive. Other supported features match those found on the 60 series mentioned earlier.
The Lumix range of digital cameras is well served with thirteen new models. Designed specifically for active outdoor use is the 14.1MP DMC-FT2. This model has a LEICA DC VARIO-ELMAR lens with 28mm wide angle capability and 4.6x optical zoom. As you might expect with its outdoor aspect, the DMC-FT2 is waterproof, shockproof, freeze-proof and dustproof.
Featuring a 2.7-inch LCD, the two new F models are capable of 4x optical zoom with an Auto Scene mode and face detection. The F2 is a 10.1MP camera with a 28mm wide angle lens while the F3 is a 12.1MP model with a 33mm wide angle lens. There are three new models in the DMC-FP range with each one featuring 4x optical zoom, face detection and Intelligent Auto mode. The FP1 is a 12.1MP unit with a 2.7-inch LCD. The FP2 and FP3 are both 14.1MP models and have a 3-inch LCD.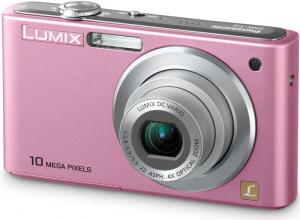 click image to enlarge
With its 28mm wide angle LEICA DC VARIO-ELMAR lens and 5x optical zoom, the DMC-FS10 and 11 models have a 2.7-inch LCD and can record HD video clips. The FS10 is a 12.1MP model and the FS11 is a 14.1MP camera. Also capable of HD movie recording are the DMC-FS30 and FS33 units. Both these cameras have 8x optical zoom with an Advanced Intelligent mode, 3-inch LCD and are rated at 14.1MP. With a 5x optical zoom, 25mm wide angle lens and 2.7-inch LCD, the Lumix DMC-FX66 is yet another 14.1MP camera.
The final three new cameras are all capable of recording HD content in AVCHD Lite format. With built-in GPS functionality providing location data for captured content, the DMC-TX10 and TX8 feature a 25mm wide angle lens, Intelligent Zoom, 12x optical zoom, face recognition and detection. Rated at 12.1MP, the TX10 has a 3-inch LCD and the TZ8 has a 2.7-inch LCD. The final new camera is the 14.1MP DMC-ZX3. This model has a 2.7 LCD, 25mm wide angle lens and 8x optical zoom.
As mentioned in the first part of this report, Panasonic has fully embraced 3D technology which requires the use of a full HD 3D Blu-ray player such as the DMP-BDT300. This player features the new UniPhier LSI chip which enables output in 1920 x 1080 resolution using the frame-sequential method that displays images for the left and right eye to create the 3D effect. This model has an integrated SD card slot plus networking functions that include VIERA CAST.
Panasonic also took the opportunity to announce various Blu-ray recorders. These units are the BS880/870 and BW880/870 models. Featuring twin tuners, an SD card slot, DLNA capability and dual-layer burning, the various models make use of PHL Reference Chroma Processor Plus technology to ensure you get the colours that remains faithful to the movie director's wishes. Also on offer are the DMP-BD85, BD65 and BD45 with the first two having Wireless LAN capabilities and high definition 7.1 Audio Decoder facility. The BD45 model has 5.1 audio support.
Two portable Blu-ray models are available. These are the DMP-B500, which features a 10.1-inch WSVGA screen, USB and LAN ports plus DLNA functionality. The DMP-B100 has a 8.9-inch WSVGA screen. Both models have an SD card slot with support for the new SDXC format and HDMI connection.
Hopefully reviews of some of these new products will appear later.