Freeing Fairies with Fruit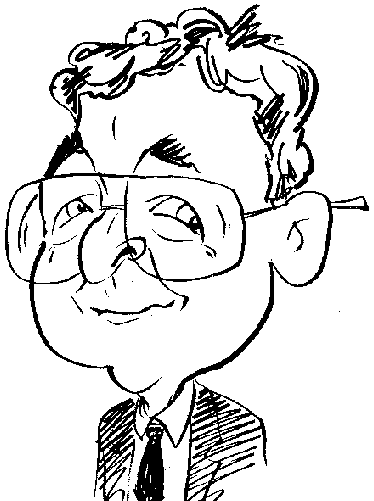 Review controls
Forget your five-a-day, there is an avalanche of fruit waiting to be put to use in this next game from Alawar.
Buy Now!
Alawar Alice and the Magic Garden
Download direct from Alawar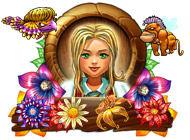 According to the traditional nursery rhyme, the horticultural expert is a young lady called Mary who is asked the question "How does your garden grow?" However Alawar Games and e-Funsoft have come up with another candidate for this particular area of expertise as they introduce Alice to the game playing community. In the game of Alice and the Magic Garden, this young girl is set the task of liberating peace-loving fairies, who have been ensnared by evil magical forces, through the use of her green thumbs.
Alice and the Magic Gardens is a game that belongs to the match-3 genre. By swapping two adjacent tiles, you need to create groups of three or more tiles of the same type. These tiles then disappear to be replaced by other tiles. While this might seem familiar to other games of this type, Alice and the Magic Gardens does feature some extra ingredients to spice up the basis formula.
For a start each grid is initially made up of lockers of different colours when need to be opened by creating groups of three similarly coloured units. Each opened locker will contain a piece of fruit such as an apple, orange, banana, plum or bunch of grapes. You then need to create groups of the various types of fruit. You are handicapped slightly in that you can only swap a locker with a locker and a piece of fruit with a piece of fruit. Generally it is the fruit groups that go towards the target set to complete each level. As well as points you will also earn money but more on the monetary aspects a little later.
Enemy attacks and benefits appear at random during the game. As fruit forms an important element of the game you will not be surprised to hear that one of the enemy attacks will be carried out by worms that try to eat the fruit as they crawl around the playing grid. There will also be attacks from spiders as they spin webs to block access to lockers. Assistance appears in the form of a hammer, which can destroy tiles beneath it, fruit bubbles and bombs plus a fruit blaster which removes all the instances of a specific fruit. You can also collect keys to unlock blocked lockers, brushes to clear away spider webs and sprays to remove unwanted visitors.
Each grid or level needs to be completed within a time limit indicated by a decreasing bar on the right of the screen. Failed levels can be repeated. At the successful completion of each level you will be presented with a report as to the time taken, level score and any bonus money that has been earned.
Interspersed with the main levels, which can include collecting specified amount of fruit types, a general fruit harvest or destroying a number of spiders, are bonus rounds. A bonus round will challenge you to click on as many ladybirds as possible within a time limit. From time to time awards will be given for achieving various tasks. You can view achieved awards from the game's main menu.
In total there are 100 levels spread over five gardens with names such as Rainbow, Jungle and Fantasia. The final level in each garden features a Boss. This large insect will march backwards and forwards across the bottom of the grid. It can be destroyed by fruit falling on top of it as you create match-3 groups.
As well as freeing the fairies from the various gardens, Alice also has to build up her own garden. This is where the money collected comes into play. Rather than tackle match-3 grids, you can access a shop module. This shop categories its goods, which become unlocked and available for sale during the game, as Trees, Plants, Castle and Extras. You do not have to worry about any design concepts as your purchased items are automatically positioned in Alice's garden.
Alice and the Magic Gardens is not the type of game that will keep you burning the midnight oil. This is the type of game you dip into every now and then when you have a few minutes to spare. The picture book style of graphics are appropriate to this type of game. It will probably appear more to the younger members of the family who will appreciate the animations, sound effects and background music.
As usual you can download a time-limited version of the game before deciding whether to pay the $6.95 for the unrestricted version. The game's specifications are very reasonable and call for a 750MHz processor with 128MB of RAM and 42MB of hard disk space running Windows XP and later.