Canon Legria HF M52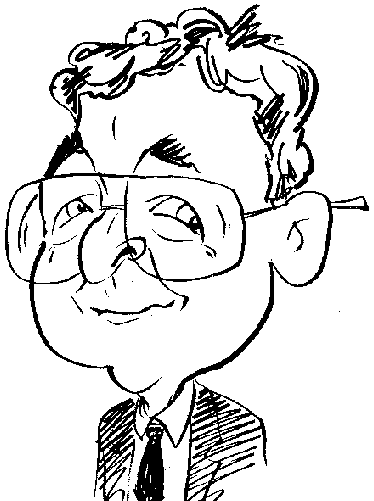 Review controls
It started out as an evening to check out a Canon camcorder but events turned out differently to what I expected.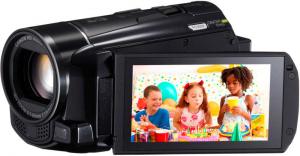 click image to enlarge
Recently I was a murder victim. I kid you not. There I was busily typing away on a Mac Book when I was repeatedly brutally stabbed several times by a masked maniac. This horrendous crime was committed at The Hospital but this location seemed bereft of doctors, nurses or even medical equipment. Fortunately my murder was part of an unscripted short film being captured on a Canon handheld camcorder. In fact this camcorder was the same model that is the subject of this next review.
The Canon Legria HF M52 is a cylindrical shaped camcorder that is predominately black with silver embellishments made up of logos and various labels. Included in the box with the camcorder are a small Li-ion external battery pack, leads for power, USB and HDMI connectivity, a software CD that also contains a PFD version of the User Manual, and a small plastic stylus.
The Legria HF M52 is built around a 1/3-inch HD CMOS Pro with 2.37Mpixels. On-board memory is 32GB and this figure can be increased by up to 64GB using a SDXC memory card. Other features include built-in WiFi and a DLNA server. You also get a touch screen for when you need to make appropriate selections such as capturing a still image or choosing the content for replaying whether a video or still image.
Weighing 360g and with dimensions of 68 x 64 x 121mm (W x H x D)) in its closed state, the HF M52 has a support grip on the right side of the unit's body. This strap, along with the positioning of the camcorders few physical controls and the flip-out screen, makes this product more suitable for the right handed user. Buttons for power and recording plus a left/right zoom slider facility are all well within easy reach of the right hand thumb and index finger.
This camcorder supports various recording modes. The main choice lies between AVCHD or MP4 mode. With the former you can choose from MXP, FXP, XP+, SP or LP options either in 1920 x 1080 or 1440 x 1080 at frame rates from 24Mbps down to 5Mbps. There are two MP4 quality recording modes. These both give you 1280 x 720 at either 9Mbps or 4Mbps with a limit of 30 minutes in length or 4GB in file size. When recording your video you also get Dolby Digital audio.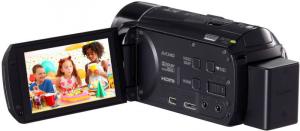 click image to enlarge
With this camcorder you have four types of image stabilisation which can be automatically controlled by turning on the Power IS feature. Zoom in for a close up of your subject and this feature will help remove any slight vibrations that may result from the camcorder being handheld. When capturing content as you walk along, Dynamic mode will be selected while shooting from a firm base will bring in a switch to Tripod mode. Finally there is Macro IS mode as you get up really close and personal to your subject matter.
As mentioned earlier, the HF M52 has a touch screen. The screen flips out from the left side of the camera's body and provides viewing and option selection facilities from the 3-inch screen with 230,000 pixels. With the screen in its open position you have access to 3.5mm jack sockets for an external microphone and headset plus USB and HDMI connections along with buttons flush to the camcorder's body for Home, Playback and Video Snap. While I was not surprised by the amount of pressure required to activate the buttons, I did find that occasionally I needed to apply more pressure than I felt necessary with the touch screen.
Returning to my murder mentioned earlier, this was recorded using a feature of this camcorder where short clips of video action could be captured using various cinematic filters that include vivid, dream, sepia and nostalgic. The clips could then be graded and combined together to make a movie which could be displayed on a large screen and/or uploaded to YouTube as was my murder.
Overall the Canon Legria HF M52 has some nice features that should broaden its appeal. You might need to experiment a little in order to achieve the effects you want but the results are usually worth the effort. I have seen this model priced at £499.99 at the time of writing. This price point could put off some prospective customers.
http://www.canon.co.uk/For_Home/Product_Finder/Camcorders/High_Definition_HD/LEGRIA_HF_M52/