Headset and Book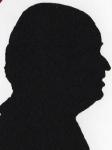 Two items essential for those who want to just do their own thing. First a rather nice set of headphones from TDK that can block almost anything out. Second a way to occupy your mind, a book from Adrian Arnold, Computing for the Older and Wiser.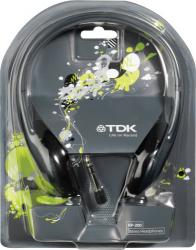 click image to enlarge
TDK MP-200
These are described as headphones for DJ and professional applications. Everything about them is quality. Starting with the bar linking the earpieces, good quality moulded plastic with a rubber insert on the top to stop sweaty fingers slipping, the underside is padded so those with less padding (or being crude bald) are still comfortable. Each earpiece moves through 120 degrees giving a snug fit for all. The padding on the inside round the ears gives a good fit and even though during my tests I wore them for many hours I never felt at all uncomfortable.
Down the connecting lead around 50cm from the right earpiece is a nice rotary volume control to allow to get just the volume you want without affecting the master volume in any way. There is then another 2.5 metres of lead culminating in a gold plated 3.5mm jack. A 6.3mm gold plated adapter is also supplied so you can plug into professional equipment as well as home.
However it is all about sound and this is superb there is a powerful 50mm neodymium driver unit for great bass response. The other figures that matter are 107dB sensitivity, 20Hz-20kHz frequency response and perhaps best of all almost no external sounds seep through so you can really switch off from the world and totally absorb yourself in whatever you are listening to.
These are not cheap headphones – quality never is apart from this case – doing my Internet searches found the TDK MP-200 at a best price of only £9.99 from the first link below. These are a bargain.
http://www.maplin.co.uk/Module.aspx?ModuleNo=227085&C=AffilWin72110
Computing for the Older and Wiser
This is a book that is basically for those (like myself) of mature years. The first thing you notice is that it is ring bound meaning you can lay it flat on any page anywhere through the 380 pages. It is written by Adrian Arnold with a sub title of Getting Up And Running On Your Home PC!
There are four parts, Basic Computing, Email and the Internet, Advanced Tutorials and Appendices.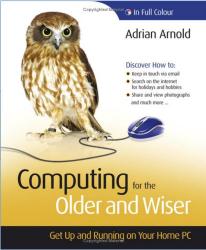 Lets start with the latter Appendix A is a list of likely useful websites (ten pages). Appendix B is a rather good Glossary (fifteen pages) and finally an eight page index.
The introduction is where you decide if you are going to buy the book and this does a good job of convincing those who wonder if they are just too old to get into computing.
The first eight chapters (125 pages) start right from the beginning how to use a keyboard and mouse etc. Each chapter ends with a quiz ensuring that the basics have been grasped.
The next 125 pages cover the Internet and email with the same format (chapters 9 to 17) and even some slightly more experienced users will pick up a nugget ot two here.
The next 70 pages (Advanced Tutorials) are only advanced for the novice covering such things as basic photo manipulation, making your word processing output look better and then protecting yourself from the nasty things that can lurk in unwanted email. Finally getting more out of the Internet and making it work for you.
If you have a parent or uncle/aunt who needs to move into the 21st Century with a basic PC available for around £200 and this book at under £13 once everything is connected it will not be long before you are getting emails rather than letters, and we all know it's a lot easier to answer an email than a letter.
Computing for the Older and Wiser ISBN 978-0-470-77099-3 has a UK price of £12.99. It is currently available for only £8.44 including free delivery from the link below.
http://www.amazon.co.uk/gp/product/0470770996?ie=UTF8&tag=gadge0a-21&linkCode=as2&camp=1634+