A Basic Handset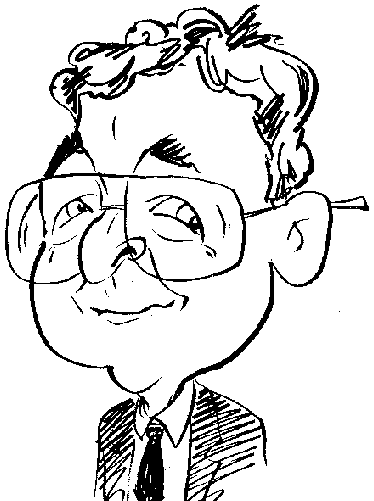 When a mobile phone arrives in a green box you can be pretty certain it is a Doro product such as this new handset.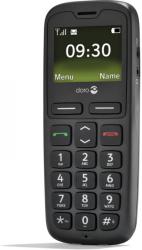 click image to enlarge
While there are a large number of users who would feel undressed if they did not have the latest and specification-rich smartphone in their possession, there is still a sizeable percentage of mobile phone users who would be more than happy to have for their communication needs a basic device. It is for this latter group that Doro aims its various mobile phone offerings. Included in a recent batch of new additions to the company's product line up is the PhoneEasy 505 model.
Encased in predominately black plastic, although certain keys are endowed with colour, the PhoneEasy 505 is a candy-bar style of handset. While not the smallest unit of this style of phone, the PhoneEasy 505, with its dimensions of 125.5 x 51 x 15.5mm, fits comfortable in the hand and does not cause an unsightly bulge when stored in a pocket or bag. The handset, including the 850mAh Li-ion battery, weighs a fairly comfortable 95g
To set up this handset you need to remove the unit's back cover. This is easily achieved by sliding the cover downwards. You can then insert the SIM card and battery pack. Although it might appear that the SIM card is correctly positioned, you do need to ensure that it is firmly push back into the slot for it to be recognised. When fully charged the battery gives up to 500 hours on standby and four hours of talk time. As supplied the battery arrives partially charged allowing you to use the PhoneEasy 505 immediately.
As the PhoneEasy 505 has been designed to specifically deal with the basic functionality of handling voice and text communication between users, Doro has gone with a 27 x 37mm colour display with a resolution of 96 x 128 pixels. While this might seem extremely small and under specified when compared to many modern handsets, the display is adequate for the content it delivers especially as this handset will not be used for capturing or sending photos. In standby mode the screen can provide signal and battery level strength plus the current time and soft key options amongst other information.
Positioned just below the screen are the standard left and right soft keys whose functionality changes according to the mode, plus call and end keys which are located on either side of the up and down menu navigation keys. A Doro standard 3 x 4 large style telephonic keypad takes up an approximate one-third of the handset's front. Conveniently placed on the top left of the handset is the on/off switch. You will need to hold this button down for at least three seconds before the handset will response and switches itself on. Sockets for charging and a headset with a 3.5mm jack plug are located on the right side of the unit while a lanyard can be attached to the base of the unit.
Following its normal practice, Doro has placed an emergency button on the back of the handset. This feature is not activated by default and will need to be turned on by the user. When depressed for three seconds or twice within a second, this button will send a message using a user-specified list of numbers. Up to five numbers of appropriate people or organisations can be set up. The emergency feature will work its way through the list, moving on if a call is not answered within 25 seconds, until there is a positive response or the end call button is depressed. Old people and those who have medical conditions will certainly appreciate this feature.
Even though this is a basic handset, the user does have a degree of customisation options. You can select from nine different ring tones with a further ten being available to signal an incoming message. You can adjust the volume level for audible signals, turn on an alarm plus chose from three plain wallpapers and colour schemes. Other user-selectable features include a block function and speed dial settings.
The handset phonebook can hold up to 100 entries. A Call log will keep track of the last 20 received, missed and dialled calls. Text message can be sent and received. Built-in features include a calendar and calculator. This is a basic mobile phone for those who just need a combination of voice and text messages and do not want to pay the earth. Currently this handset will be available SIM-free from Currys and PC World at a price of £50.
http://www.doro.co.uk/products/Mobile-phones-and-accessories/PE505/