Abandoned with Amnesia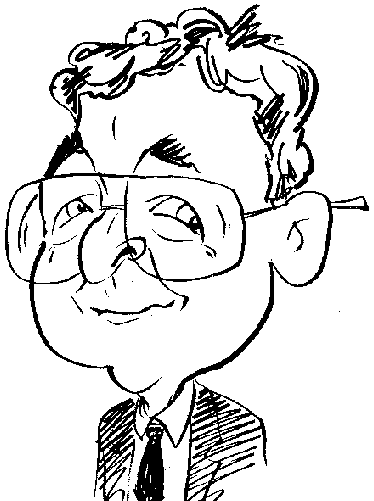 Review controls
Those creative people at GameHouse have been at it again. This time you are abandoned with amnesia.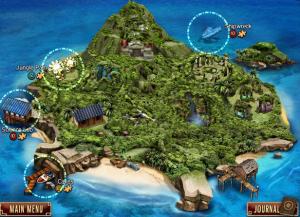 click image to enlarge
Is it a television reality show or does somebody really not like you? Whatever the reason is, you have been marooned on a desert island. If that predicament was not bad enough, you are suffering from amnesia with no idea who you are, where you are or why you are there. This is the hardly ideal situation which faces you at the start of the new hidden object, puzzle solving game from GameHouse.
So, in this state of ignorance, you need to explore your environment and look for clues that could help you resolve your difficulties. Your first location is that of a beach on the edge of the vegetation and it is here that you can get use to this game's interface. The current scene takes over most of the screen. Running across the bottom is a bar containing the tasks to be completed and the tools at your disposal. There will be a list of the objects to be identified and located; a caged item; inventory; and access to various mini maps and a hints feature that uses spears.
Marooned has three different types of hidden object presentation. Many will be familiar with the traditional method whereby you are given a list of items to be found. There is also a group search mode which requires you to find a set number of a particular object such as shells or starfish. The final mode is the innovative Phrase method which I have not encountered in any of the other hidden object games I have played. With Phrase mode you are given a topic such as beach game or tropical drink as your clue. You then need to find the two items that are relevant. For example tropical drink would be a coconut and cocktail umbrella while beach sport requires a net and volley ball. The use of the three different modes certainly adds to the challenge of this game.
As well as the main search tasks, you need to be on the lookout for inventory items. These can be concealed in any of the connected scenes within a particular level. The inventory area will show a ghostly outline of items when they are to be found in another scene or as a silhouette if they are in the current scene. In addition an inventory item will be held behind a grill which gradually opens as find the various listed objects. Inventory items are required to solve puzzles which are revealed when you click on hot spots indicated by your cursor changing shape. Don't worry if all this sounds complicated, you quickly get use to it.
The game does not let you go off on a side-track. You are guided stage-by-stage through the storyline although you are allowed a certain amount of freedom by choosing the order in which you visit the available search sites for the current stage. Your progress is recorded in a journal discovered at the very start of your exploration. Discovering your name along with photographic evidence doesn't really help but coming across some Top Secret files has the effect of removing memory blockage as you remember you are an expert in Polynesian culture and were involved in research regarding a new power source. But that is enough of the storyline as I don't want to give away too much if I haven't already done so.
The graphics are good with plenty of detail and animation. Several of the hidden objects really blend into the scenery and require close examination in order to discover them which helps make up for the simplicity of some of the puzzles. There is atmospheric music and you also get spoken comments from your on-screen character (I'm having trouble trying to identify the accent) to help move the story along. I did come across one slightly annoying feature. The program was rather slow to return to the default screen resolution whenever the game was exited.
While Marooned is an enjoyable game, it is not one that will have you burning too much midnight oil. You will get several hours of object finding action but the puzzle solving aspect was disappointing. Rumour has it that this title is expected to be the first in a trilogy – let's hope the follow up titles are more challenging. As is usual with GameHouse titles, you can download a 60-minute trial version before committing to the unrestricted product at a cost of $19.95. The game requires a Pentium 800MHz processor with 512MB of RAM running Windows XP/Vista.