Burning with Nero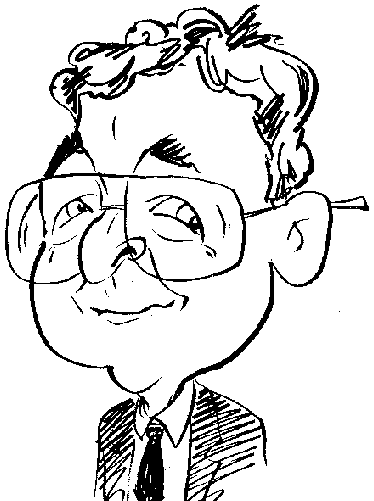 Review controls
Leading and providing the competition, Nero 8 is packed with enough tools to satisfy most users looking to transfer data to optical media.
Buy Now
Nero 8 (PC)
only £49.98 from Amazon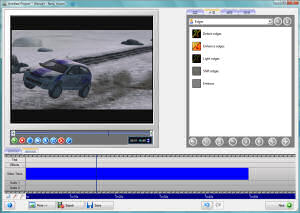 Continuing with its policy of supplying software in flip-top boxes, Nero's latest edition of its flagship product, namely Nero 8, is now with us. Arriving with the promise to "Create and Manage Your Digital Life", Nero 8 has upped its demands with regards to required system specifications to handle the various applications that make up this suite of software. Whereas Nero 7 would make do with any version of Windows from 98 onwards running on a 800MHz Pentium III processor with 128MB of RAM, now the starting point is Windows 2000 (SP4 or later). On top of this you will need a 1GHz Pentium III processor, 256MB of RAM (512MB for Vista), 1.5GB of available hard disk space and DirectX 9.0C or higher.
Following the installation process, which does require the entry of a 28-character serial number, you will find three new entries in the Start Menu plus three icons on your desktop. These entries and icons relate to Nero Home, Nero StartSmart and SecurDisc Viewer.
Nero Home is the company's Home Entertainment Centre offering. A wizard will lead you through a set-up process that includes selecting your country, language, background appearance, font size and any television and radio receiver tuner that is identified by the program. You will then need to let the software scan your system for various types of media files and channels detected by the television receiver tuner. This process is rather time consuming but does need to be carried out in order to gain the full benefit of this software that can manage home entertainment needs by playing, cataloguing media files and offering search capabilities. Nero Home has plenty of features but I did not find it rated too high in the user-friendly stakes.
Nero StartSmart is the new front-end and command centre that allows access to the various components making up this suite. Mixing tabs and menu icons, StartSmart's interface lets you select from tasks categorised as Rip and Burn; Create and Edit; Home Entertainment; and Backup while pre-configured processes are available to burn data and audio content plus rip an audio CD and copy a disc. There is also a section for storing links to specific Nero applications which you tend to use on a regular basis. These applications include Nero Express; Nero CoverDesigner; Nero SoundTrax; Nero WaveEditor; and Nero ShowTime.
The Rip and Burn section includes options to burn various types of data to the media of your choice with support being available for both Blu-ray and HD DVD. Both basic image and audio editing features are available in the Create and Edit section. You also have access to tools for creating slideshows with audio; designing labels with support for LightScribe and LabelFlash; convert between audio file formats that include MP3, MP3 Pro, MP4, OGG, WAVE and WMA; plus convert non copy-protected DVD tracks to DVD with options to remove unwanted items such as subtitles and soundtracks.
As you might expect Home Entertainment covers areas such as viewing photos; playing audio tracks and slideshows; viewing and recording television programs; plus sharing items with others. The final tab of Backup is self explanatory. It gives options to backup and restore data plus set a schedule for such operations.
Operating as a standalone application, SecurDisc Viewer lets you open PDF documents that may have been password-protected with the SecurDisc technology. As yet I have been unable to fully test this facility.
Earlier I mentioned that Nero 8 was able to catalogue your media content. This capability is carried out by Nero Scout which is a database module that works in conjunction with the Nero Search feature. These two items are closely integrated with Nero Home but also work with other elements of the suite and provide Web searching capabilities. Other features found in this suite include packet writing with InCD; Nero RescueAgent to help restore data that might have been damaged due to scratched; and a 30-day trial of Nero Mobile which can be used to handle data destined for mobile phone and PDA devices.
While Nero 8 is certainly feature-rich with a range of applications and tools for working with digital media, the same can not be said for the printed documentation supplied with the product. You get a few pages of set-up instructions in the multi-language Quickstart Guide. For more detailed information regarding the various applications, you need to access a series of on-line manuals copied to your hard disk during the installation process.
Nero has placed an official £59.99 price ticket on this product. However you can purchase it from the company's online store for €69.99 as a boxed product or €59.99 for a download. US residents are being charged $99.99 for the same product (check the latest dollar-pound exchange rate to see who is getting the best bargain).
Luckily not all UK retailers are sticking with the recommended price, and the product is available from the likes of Amazon for £49.98 for the boxed version.