Nero Platinum 2018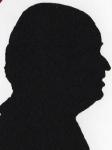 The round of lets be first with 2018 products is now in full swing, here a product that I use on a regular – more than once a week – basis. Unlike a lot of software that is sold on subscription Nero never 'times out' so you need good reasons to upgrade like added features.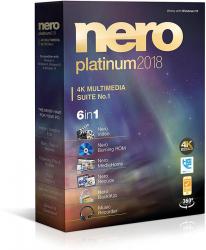 click image to enlarge
Not the fastest installer at twelve minutes for the main components but you are kept informed of what is happening, while you will need up to 5GB of space for everything the main components need around 1.5GB. You then need to enter your 39 character serial number, this is only required once so you can then install the other parts when you wish without this inconvenience.
One item that was introduced in the 2017 Platinum version – that I somehow missed telling you about then – is a very handy .WAV editor it works well allowing the cutting of unwanted parts from a .WAV file quickly and easily, it's still included in the 2018 version.
How many duplicate photos do you have? I do not mean the same name or number unless they are identical what I mean is the identical image. This year Nero has tool to show you all identical images on your PC and I do not know any other tool that will do that.
The Nero front end has five category groups which are shown in graphical drop down lists and items not yet installed shown in grey. The groups are Manage & Play, Edit & Convert, Rip & Burn, Backup & Rescue and Extras. In the top right of the Home screen is Nero Know How which has answers to frequently asked questions over fifty video tutorials are much more.
Nero have two versions Standard (was called Classic) which costs somewhat less and the two main sections not available are Back It Up and Music Recorder and for a growing number of people 4K support, however I am reviewing the Platinum version which includes everything, the only thing lacking is commercial Blu-Ray playback that was withdrawn several years ago on the grounds of licencing costs.
I am old – like really old – and can remember when this was the tool to burn your CD's with maybe a few add ons like DVD's when they took off. Now while Rip and Burn is still there and has its uses for me anyway this is only a tiny amount of what Nero 2018 Platinum can do.
The final section, entitled Extras, has options for Mobile Apps, Music Recorder and Control Centre. Free apps are available from both the iOS and Android store for streaming content to a television and streaming to a tablet plus a MediaHome Wi-Fi Sync offering import/export facility and an auto connect feature. Now forming part of the main package, Music Recorder allows you to access over 90,000 Internet stations in order to listen to and watch content plus record items. During my review period a totally new version of Music Recorder was produced which was downloaded. At the launch event I did ask the question about the legality of recording content and was told so far there have been no prosecutions as fees due should be paid by the Internet radio stations.
If you have an earlier version and it does everything you need why upgrade, Nero think you will appreciate the new features but while this is still your own copy rather than a limited time subscription as with so much software today you still have the choice.
Nero Platinum 2018 is available from Amazon for £79.99 with free delivery.
Upgrades are available directly from Nero for £54.95, check if your version is eligible.