Christmas Gifts Part 1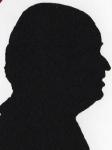 With Christmas now bearing down very fast all those presents for the younger – and not so – young ones are fast becoming a nightmare, for the more Gadgetly minded I hope these suggestions help.
Radica Connectv Cricket
Just imagine the scenario England win a one day series, far fetched maybe but with this simulation it certainly possible and should you have longer you can even play Test cricket best of all, wind or rain or even bad light need not be a factor as you play on your TV and you can make the unit your opponent so you do not even need someone to play with. Fielding is always automatic so if you are bowling that's all you do and don't worry batting it not that strenuous either.
The box consists of a bass control unit (the brains) a two piece bat - easily assembled - and a ball on a lead connected to the circular control unit, both the base control unit and the ball have buttons and just for good measure the back of the bat has two buttons one to block and the other to run.
Should you purchase this as a Christmas present you will need 6 'AA' batteries and sad to say they are not provided. The main unit (4 'AA') can be powered by an adapter but this is not supplied either the other two batteries go in the top of the bat handle under a screwed cover and not in the base of the handle as stated in the instruction sheet.
The bat is 48cm long and small enough for younger players but okay even for 'big kids' to use. It never actually contacts anything and by waving it over the bass station determines the shot strength and indeed if you contact the ball at all. Should you be bowling either against a real opponent or the brains you can decide what type of ball is bowled using the buttons on the ball.
Lots of warnings are given about making sure you are not to near the TV or other objects when batting. I think the short ten over match will be most popular with all but the most determined players who will probably be - in their minds anyway - their countries saviours who somehow have always been overlooked even if they have never even played club cricket. £39.95 from http://www.firebox.com/index.html?dir=firebox&action=product&pid=1422&src_t=sbk&src_id=cricket
Cube World Series 2
Three months ago (7/7/06) I looked at series one of these additive cubes. Now series two are here. Yes they work on their own but the real joy is to watch them interact with other cubes both from series one and series two.
As with series one they are sold in packs of two, and there are two packs so now there are 8 possible characters to own. The difference between series one and series two is that each of the characters has more abilities.
The first of the two packs has a Blue cube called Handy who has a spanner as it's symbol and it's compatriot is in a Lime Green cube and is called Dusty (because it likes cleaning) although it's symbol looks more like a fire extinguisher to me. The second pack has a Dark Pink cube called Mic and a musical note for a symbol. It's partner is a Blue Green colour called Hans with a bar bell for a symbol.
Before they even come out of the packaging you can watch them perform, using the last pair as an example Hans knocks on the wall and goes to join Mic for some exercise, however they are not always best of friends as when Mic starts singing and playing his keyboard it's far more likely that Hans will be banging on the wall.
This is just a very basic scenario and when you either place others by their sides or on top then the permutations become immense, this is a sure winner and of course the more you buy the bigger the range of combinations.
Cube World series 1 and 2 are £19.95 per pair and one of the places they are available is www.firebox.com just enter Cube World in the search and select which pair you want.
http://www.radicauk.com and Click on Cube World in the left column