Music in Wet Conditions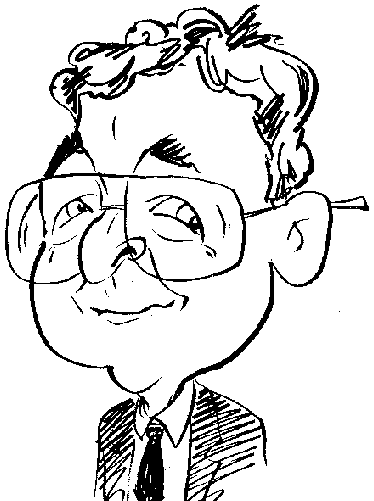 Review controls
With the adverse weather conditions we have had to endure of late in the UK, we should not be surprised at the arrival of waterproof devices such as this next product.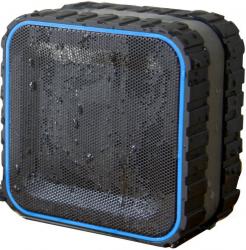 click image to enlarge
"Splish, Splash, I was taking a bath" is the first line of a pop song of the last century. It was a hit for both Bobby Darin (better known for his Beyond the Sea and Mac the Knife hit records – check Google for some of his performances) and Charlie Drake (a comic 5 foot 1 inch bundle of energy with red hair). Obviously I am showing my age with these memories as both performers have been dead for a number of years now. I was reminded of these two performers, who had hits with "Splish, Splash", by the arrival of a Bluetooth speaker from Thumbsup. This product was entitled "Splash".
This kit consists of the Bluetooth speaker unit and leads for charging the device's internal Lithium-ion battery, with a micro USB to standard USB lead, and, for attaching a non-Bluetooth aware device, a standard 3.5mm audio lead. Also in the box is an instruction booklet with a print size that caused me to search out the magnifying glass and a small coupon advising the user to log onto the Thumbsup website and register their details in order to receive a free gift. As yet I have no information regarding what this free gift may be but you can also enter a monthly competition to win a "fantastic prize".
The Bluetooth Speaker gets it name, no doubt, because it is waterproof. You could use it in various locations such as a beach, poolside, bath or shower where it might come into contact with water without suffering any damage. I must admit that I have not taken my review unit into the bath or shower with me.
Predominately black in colour with a central area of grey and some bright blue piping, the Splash speaker has dimensions of 85 x 95 x 45mm (H x W x D) and weighs 225g making it easily portable. There is also a rubber lanyard attached to the device to help for easy transportation between locations. The speaker's outer casing is of a rubberised material with a pair of caterpillar-like treads running around the front and rear of the speaker. As well as being used for listening to your favourite music delivered from an external source, the Splash has a built-in microphone enabling it to be used for hands-free calls when it is paired with a Bluetooth phone.
When stood upright, there is access to a rubberised panel along the top of the unit. This panel is divided into four sections covering power, hands-free and volume up and down adjustment. Running down the left side of the speaker is a removable rubber strip that protects the AUX and micro USB sockets when not required. The strip does not feel particularly secure but it managed to survive my handling during the review process.
Charging the speaker's internal battery can be carried out, using the supplied lead, via a computer or mains with an appropriate adapter plug. The process is not particularly quick but a small red light does keep you informed by glowing when charging is taking place. The light turns off when the process is completed.
The same red light is used, along with a sound effect, to let you know when power is turned on. By holding down the power button for five seconds, the speaker goes into pairing mode with the red light now flickering between red and white. When pairing devices you do need to ensure the two elements are kept relatively close – say within one metre – as you select the BLUSPLSPK option on your Smartphone or Tablet. Once pairing is achieved then you can separate the speaker and source by up to 10 metres without any loss of signal.
For a small speaker with 3W output, audio quality is reasonable with a volume level suitable for a small to medium room. While it does not need a water environment to justify its existence, the waterproof ability could prove useful especially if (fingers crossed) we get some decent weather this summer. Pricing for this device has been set at £34.95 from www.gizoo.co.uk.
http://www.gizoo.co.uk/Products/SplashproofBluetoothSpeaker.htm