Customised Match-3 Game Play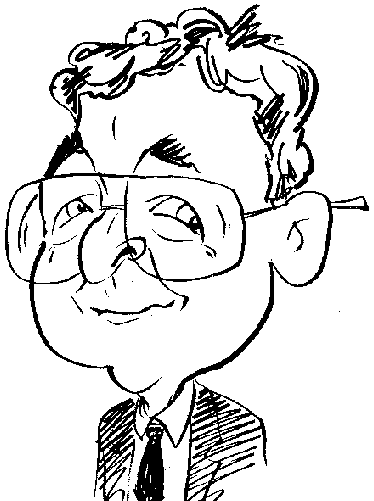 Review controls
Match-3 titles have been around for quite a while using different methods of creating matches and various types of layouts. This next game allows you to pick and choose from these different features.
Buy Now!
The Lost Inca Prophecy
Direct from Avanquest
only £10.20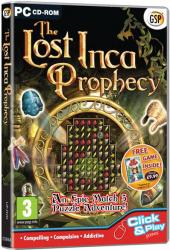 click image to enlarge
Developed by Seppia Interactive and now available as part of Avanquest's GSP Click & Play series, The Lost Inca Prophecy brings together Match-3 game play with a sprinkling of Hidden Object interludes. In this game you take on the role of Acua, a young Spanish librarian and a dreamer, who lived around the time of Spain's attempt to colonise the New World. After her interest was piqued by a book about the Inca and a prophecy that foretold of the downfall of this ancient civilisation, Acua discovers a map of the region. She then sets out, in the company of her friend Juan De Salcedo, a brave conquistador, to travel to the New World in order to stop the prophecy from happening.
This introductory sequence is shown in comic book style with mouse clicks being required to advance through the individual images. I could find no way of short-cutting the process to skip passed this sequence or any of the others that appear at interval throughout the game. You must click the mouse every time, no matter how many pictures there are. While not enough to turn you off this game, this approach does stretch your patience a tad too much.
On arrival at the New World, the game starts in earnest as you need to explore four temples with each one made up of 24 match-3 puzzles and four hidden object scenes. Helping link the various elements together is Apu, a chatty mask of an Inca god. Apu provides encouragement and hints on how best to proceed when new elements are introduced to the game.
Your first task is of the hidden object variety. Rather than a list of items to be found you are presented with the outline of four objects which need to be located. In each case the object has been broken up into parts and scattered around a scene. As each part is located it will be automatically transported to the appropriate outline. Once an outline has been completed filled in, you will then need to use that object within the scene. That is apart from one object in the first scene which turns out to be Apu.
Unlike many of the other match-3 games that I have encountered, The Lost Inca Prophecy gives you a degree of customisation. You can choose from three different styles of match-3 making for each of the numerous layouts making up this game. You can create matches of 3 or more items by switching two adjacent tiles; click on any group of 3 or more identical tiles, or move your cursor over a chain of identical tiles. As well as selecting the matching style of game play, you can also switching between different types of layouts entitled Hexagon, Rectangle or Mixed. This feature certainly adds variety to this game and helps ensure you should not get bored.
Whatever your choice of game style and/or layout, you will be presented with a grid made up of tiles displaying various images. A section of each grid will be coloured differently and it is these areas that you need to clear by making matches using your chosen method. Having cleared the targeted area, you will then need to clear a path in a specified column so that a required object is allowed to fall to the bottom and become your possession. These items build up to make the hidden objects which will need to be replaced so that you can progress to the next stage of the game.
When creating matches, you need to bear in mind that rewards are on offer for matches contain more than the minimum four tiles. These rewards are in the form of power-ups which can prove useful in clearing hard to get at areas or other types of blockage. Some power-ups are more powerful than others and need to be manipulated in the best position to produce the necessary effect.
While graphically impressive with well drawn scenes and smooth animation, the game's audio is less appealing. Sound effects are just about adequate while the background music is passable. All the conversations between the characters are carried out in text format rather than use real voices. As already mentioned, you are forced to click your way through numerous comic book style sequences.
Maybe for the above reasons, Avanquest has opted to include a bonus title with The Lost Inca Prophecy. The additional title is ER Mania. This is a medical simulation title inhabited by cute cartoon characters with some really annoying background music. It certainly encouraged me to quickly return to play the main title.
The Lost Inca Prophecy is priced at £10.20. The game's specifications require a 800MHz processor, 512MB of RAM and 200MB of hard disk space running Windows XP and later.
http://www.avanquest.com/UK/software/the-lost-inca-prophecy-144641