A Home-based Laptop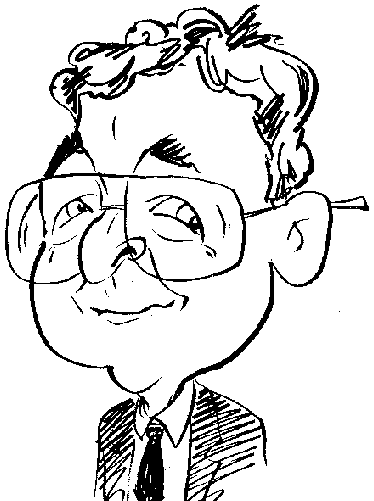 Review controls
Some laptops are used as a travelling companion while others are more suited for providing your computing needs in the home. Falling into the latter category is the Asus K50IN.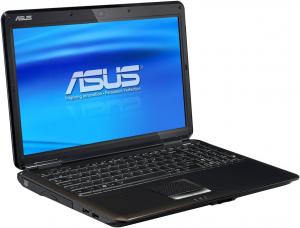 click image to enlarge
While netbooks are being targeted specifically at the user who requires a travelling companion with Internet access, communication facilities and other similar features, the laptop is moving outwards and onwards with the object of usurping the desktop unit as the living room computer system. Where once laptops were merely functional devices that were portable, now features such as a pleasing design concept, wide-screen viewing and multi-media features are taking on a priory with regards to feature lists and marketing initiatives. Falling into this category is the Asus K50IN laptop currently sitting in front of me.
You just need to take a look at the shiny reflective casing, ignoring the occasional finger smear (yes I'm on my same old hobby-horse again), with its round corners, to realise that this model is meant to be shown off in the home rather than tucked away in a shoulder bag as you make your way to the local airport or train station. The K50IN's dimensions are 370 x 256 x 35mm which, when combined with its weight of 2.7kb, means while the device is portable, you might baulk at making it your regular travelling companion.
Seated at the heart of this laptop is an Intel Duo T6500 processor rated at 2.10GHz supported by 4GB of DDR2 memory. Graphics fall under the control of the Nvidia GeForce G102M chip set with 512MB of DDR2 memory. A 320GB Hitachi hard drive partitioned into two sections takes care of storage.
I was a little surprised to discover that the lid was not held in place by a restraining latch (another reason for giving this laptop a permanent home rather than being a device always on the move) but the force required to raise the lid was enough to ensure it should not accidentally open when in transit. A15.6-inch screen greets you once the lid has been raised. With its 16:9 aspect ration and a resolution of 1366 x 768 pixels, the screen should please movie lovers. Colour representation is good, helped, no doubt, by the bright LED backlight.
Mounted on top of the screen is a webcam. Judging by the adequate picture quality and the supplied software, this feature seems more inclined towards fun rather than productive use. Count this as a bonus rather than a must-have feature and you should not be disappointed.
Asus has found room for a large keyboard with dedicated number pad plus a large expanse of wrist rest with a touch pad that features a perforated surface and shiny left/right buttons. The various keys have a slight indentation which I found helped with finger positioning. However I also felt that the typing action was rather light for my heavy-handed approach. Light touch-typists should be in their element.
Checking around the edges of the K50IN reveals four USB ports (two on either side), VGA-out, Ethernet, power, Kensington lock plus a memory card slot located on the front of the unit. Support is provided for Wireless 802.11 b/g/N. .A DVD+/-RW optical drive is positioned on the left side of the unit. The lack of a HDMI port could be a disappointment especially if you were planning to use this laptop as part of a home entertainment centre.
Although I suspect that this laptop will spend a great deal of time attached to a mains power supply in the home, battery life still needs to be considered. Generally I was able to get 3½ hours running basic operations. However this figure dropped considerable when playing a DVD movie. The laptop shut down after 2 hours 4 minutes which fortunately should be enough time to watch a complete movie without any problems. Game fans should have no problems running casual games or older hard core titles but they could struggle when playing the latest high-profile titles that are appearing.
While the review model came with Vista Home Premium installed, new purchasers should be entitled to a free Windows 7 upgrade if it is not already present. Other software bundled with the laptop includes trial versions of Norton Internet Security and Microsoft Office 2007 plus Cyberlink Power2Go version 6.
One slight niggle with this system concerns the displaying of on-screen icons. While these useful items of desktop furniture appear when you initially boot up the system, they quickly disappear. The only way I was able to get them back was to first uncheck this option on the View menu before re-activating it. The need to carry out this task was annoying and should not have been necessary.
The Asus K50IN was rather like the curate's egg. Some parts were good but others left me with a feeling of disappointment. This is not a laptop you would want to take on your travels but it will cope with home-based needs. Pricing is expected to be in the region of £526.