TomTom GO 930 Traffic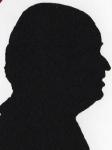 Review controls
On the face of it this is just another of the huge range of devices to tell your where you are and how to get to where you are not. However after a few days of use I soon realised it did lots of things that other such devices do not.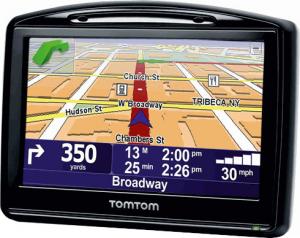 click image to enlarge
The TomTom GO930-T is 11.5x8.5x2cm and has a landscape screen 10.7x5.8cm. While most will of course use it in a car I suggest unless you are a passenger then you first try it on a bus or a train where or course you are a passenger as there is so much to absorb from the screen display and unlike a lot of other units it shows things in different places and often in different ways. As an example a flashing icon with a speed sign on the display can be very off putting as a driver until you know it's notification of a speed camera.
There are no less than eight screen of five icons under the preferences option and while you can quickly navigate with a finger tap on the screen it is only a sequential movement so if you pass the one you want on page five you must go through all again to get back to it.
Firstly you can be a motorist (one type only) or a cyclist or a pedestrian. You can either travel using miles or kilometres and unlike some other systems it's miles and yards and not miles and feet as with some. You can also use either the 12 or 24 hour clock. Perhaps more useful as a hill walker is the ability to show latitude and longitude in degrees, minutes or seconds. Temperature can be shown as Celsius or Fahrenheit and barometer measurement can be shown as milliBar, hectoPascal or units of mercury. I mention the options above simply because once you have changed your travel mode all those screen have to be gone through to get back to page five of eight of the preferences, only then can you press 'done' to return to the map screen.
Fitting in a car is a matter of placing the sticker cup and attaching the unit to it and the lead to your cigar lighter as such you should always have power. When using it out of the car I found that around three hours of continuous use was about the maximum so a long walk may not be supported. However parking in a strange city should be ok as once you have reached the place you are visiting you can switch off and just switch on again when you travel towards your next target.
Dependant on where you buy it the maps supplied may vary but there is an SD card slot to allow you have extra countries available.
The full width of the screen is showing the route and normally only just over a centimetre at the bottom is taken with information. The screen is very clear in all situations except when the sun shines directly on it. It uses around eight to ten colours in normal use so once you understand the colours you should only need to glance momentarily at it for confirmation.
The nineteen pages in English in the Quick Start Guide will certainly get you up and running but you will need to delve into the manual on the supplied CD (PDF format) to get the best out of your unit.
If you are unfortunate enough to break down a few clicks will quickly be able to inform the garage or breakdown people exactly where you are both by name of road or coordinates. If the satellites are lost it tells you where you were at the time the signal was lost. The display immediately goes from full colour to monochrome when satellites are lost. I found this unit lost satellites easier than some but it also found them far more quickly again after emerging from a tunnel say using something called EPT (enhanced positioning technology).
It has the ability for you to speak your instructions to plan a journey this works best – naturally in a quietist environment. For those who use busy routes a lot then the GO 930T might be your model of choice as it comes with a TomTom traffic module to keep you updated on situations enabling you to miss the worst.
This is a very full featured unit and a visit to their website will tell you a lot more. Doing my Internet searches found the TomTom GO 930T at a best price of £246.63, including delivery from the first link below.
http://www.amazon.co.uk/gp/product/B001BTQGGG?ie=UTF8&tag=gadge0a-21&linkCode=as2&camp=1634