Xara Goes Extreme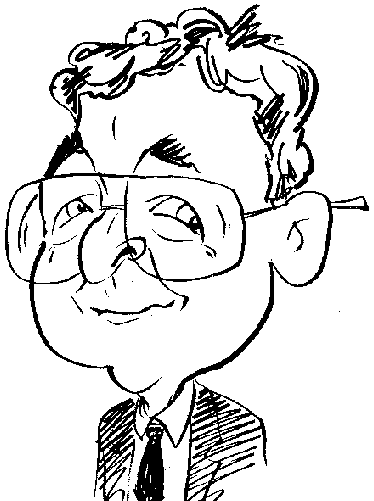 While lacking the high profile stance adopted by companies such as Adobe and Corel, Xara continues to develop fast and well featured products.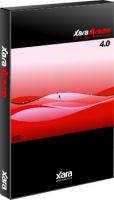 While most companies involved in the development of graphics software tend to concentrate on a traditional approach to market their wares, even though they might also have a web-based store, Xara is an exception in that the company adopts a total web orientated strategy. If you want to purchase a Xara product, such as the company's Xtreme Pro 4.0 title, then the transaction will need to be conducted via the web.
For those unfamiliar with Xara, it should be pointed out that the company has been in existence since 1981. The company's first Windows product, Xara Studio, was snapped up by Corel who marketed the product as CorelXara. Since then Xara has been involved in a number of "firsts" that include the introduction of vector anti-aliasing; vector transparency; and vector feathering. Xara now forms part of the Magix AG family. And now back to Xara Xtreme Pro 4.0.
Installation is straightforward and requires the entry of a 32-character serial number. Loading the program is generally quick and up to the standard I have come to expect from Xara products. A standard Windows-style interface presents a large workspace area surround by a colour palette; tool bar; gallery bar; and an attribute bar whose content changes depending upon whichever tool is currently selected. There are tools for drawing freehand; using geometric shapes; adding text; plus applying fill, transparency, shadow, bevel, contour, blend, mould and extrude effects on selected items.
Xara has added a number of new features to this latest version of the product. Support has been added for multi-core processors giving an increase in speed which Xara estimates at an average of 40% and up to 80% in certain instances. The software has a number of non-destructive editing features that include panoramic images and importing HD photos. There is now a 3D Extrude tool which I found to be rather fiddly to operate and was a little disappointed with the results I was able to achieve. Xara Xtreme can handle colour separate and Pantone colour. It can also be used to work with multiple documents plus the popular PDF format.
Web facilities have not been forgotten with regards to new features. You can now take advantage of a WYSIWYG approach with web page creation. There is support for free-form web creation design and you can have text flowing around shapes. You can include mouse-over effects and pop-ups with your design before exporting the results in HTML.
For those who prefer working with bitmaps, Xtreme Pro 4.0 has a couple of interesting features. This product has the quickest bitmap tracer that I have come across. Tracing can be carried out using a monochrome, greyscale, limited colour or photographic setting. There is also a bitmap editor that has Mac-style icons that jump out at you when touched by the mouse. This editor lets you rotate, resize, enhance, crop, remove red eye and contains an edit feature that lists all the activity carried out during the current session. You can then remove specific tasks that have been carried out. There is also support within this editor for Photoshop-style plug-ins. A number of plug-ins are supplied although some of them are demo versions.
Earlier I mentioned a Gallery tool bar feature. This gives you access to a number of floating resource panels dealing with various elements. Included among the galleries are those for colour, layers, bitmaps, lines, fonts, clipart and fills. These useful panels can be opened, positioned according and closed when not needed.
To help you get started Xara has developed a number of animated demo and tutorial movies. These can be downloaded and viewed when you are unsure of how to complete a specific task. You will need to have Windows Media Player 9 or later installed in order to view these movies.
Xara Xtreme Pro 4.0 is certainly an impressive package with some powerful features and an impressive speed rating. The review has been carried out on a system running Windows XP SP2 with 512MB of RAM. Pricing has been set at $288. A standard version of Xara Xtreme 4.0 is available for $105 while a trial version can be downloaded to check out the software. Pricing has been set at $288. A standard version of Xara Xtreme 4.0 is available for $105 while a trial version can be downloaded to check out the software. Xara Xtreme 4 Pro is available for £133.99, including shipping. A standard version of Xara Xtreme 4.0 is available for $105 from to Xara US site and a trial version can be downloaded to check out the software.
Information from Xara is available on the following link :