Touch Typing V2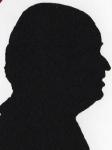 Review controls
With children learning to type at school I fear the market for typing tutors have reduced greatly and perhaps only those 30 plus today still have need of this tool.
Buy Now
A name that sticks in the mind from around twenty of so years ago was Mavis Beacon and her typing teaching was certainly what improved my two finger skills to just about being able to touch type.
Teaching you Touch-Typing is designed to be used by several people as you need to enrol and enter certain basic information, age under 13, 13-20, 21-30 or over 30. You need to state your level, beginner, one or two finger typist, or a touch typist. The type of keyboard you are using desktop or notebook. There are also a few other things you are then taken through a rather muddled introduction.
I needed to install Direct X 9c (provided) before it would do the installation and this together with the program files took four minutes and 525MB of hard disc space.
It is described as self paced training consisting of three levels with 140 lessons. The first basic step consists of a video that I found confusing. However at the end you start with home keys 'asdf' etc and a basic typing test using just those keys. Should you make a mistake it is underlined and this of course encouraged you to look at the screen and not the keyboard. The base of the screen also highlights the keys you should be pressing and as you progress this could help with those keys that you are not entirely sure the location of. The second test is on the home keys of the right hand 'jkl;' and it continues in much the same way. At the end of each test you are told the number of mistakes you have made how long you took and your level of accuracy.
Certainly I have not typed so many ';' for a long time and my little finger of my right hand certainly knew it had been working. At this stage the most important thing is accuracy rather than speed as should you make a mistake you are held up until you type the correct key.
There is a training display option where you can setup the typeface, colour and size of text the latter being very useful for partially sighted people. Finally you can check a box that will disable the notification of typing errors should you wish.
Once you have learnt where the various keys are you move on to a range of documents in section two these are classed in fourteen different types with a number of subsections to the types so you can spend hundreds of hours without repartition. If I have a criticism at this point no capitals are used even at the start of sentences, surely even in the basic stages capitals should be taught.
The next stage is the progress monitoring studio and this will not function until you have completed a number of documents in the previous section. The next section will probably appeal to the younger members in that it has ten fairly simple games involving typing with some fairly garish graphics.
The last two icons enable you to set options and get help should anything not be clear. If you are a total novice then the time spent learning the home keys and typing the 'asdssad' and 'j;klk;;jjkl;k' before progressing to other keys will make progress in the vast range and style of the test documents.
In this day being able to type is an essential for everyone and while a lot of people claim better typing than they have, typing correctly is always a plus even if in the short term certain fingers cry out in pain.
This seems to me to do the job without to much hell and for those who normally hide their typing inadequacies spend some time with it at the Focus price of £9.99 it's money well spent. Available direct from the link below or from dealers.
http://www.focusmm.co.uk/shop/Teaching-you-Touch-Typing-Version-2.0-pr-1181.html
Best dealer price at the moment is £7.99 from Amazon on the following link :
http://www.amazon.co.uk/gp/product/B000ODSZPK