Driving Test for DS Lite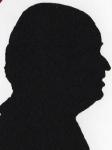 This product concentrates on the Driving Theory Test. It is a product that runs on the Nintendo DS Lite. Some readers may know that many years ago – before the theory test – I used to be a driving instructor. Then of course all this was the 'Highway Code' section after the practical test.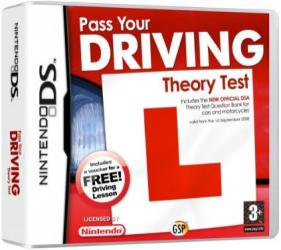 As with most Nintendo DS products you get a 13x12x2cm case with in this case the module that fits in your DS Lite and some documentation. This includes a sixteen page manual and a proof of purchase leaflet that entitles you to your first driving lesson free via www.learndriving.com
Insert the 2.5x2cm module and switch your DS Lite on. Click on the Pass Your Driving Theory Test module and enter your name (on subsequent visits at this screen your either click on your name or enter a new one below it) At this point you have to rotate the unit 180 degrees as the working screen is 180 away from the logon screen.
The left window has four options. Quick Test, DSA, Custom Test and Mock Theory. Click on the one you want and away you go.
So let's start with a Quick Test. The right window has detailed instructions while the left window has three choices for you to make. First the number of questions 10, 20, 30 or 40. Next Timed Test, Timed Questions or Off. Finally an item that will only be relevant for second or subsequent tests 'do you want to include previous correctly answered questions', this is a yes or no answer. Having answered this you get an option to start the test and then a 'are you sure you want to start box'.
The question appears in the right window with you needing to tick one or more answers on the left window. So do read the question carefully to see how many answers are required. At the end of the questions you get a change to review your answers by clicking at the base of the screen, a rather small Finish icon at the top of the screen takes you to a results screen where there are three options, Explanations, Retry or Main Menu. The Explanations tells you the correct answer for any you may have got wrong. You need to press the back button to return to the results screen.
DSA this section is broken down into the official DSA 14 categories Alertness, Attitude, Safety and your vehicle, Safety margins, Hazard awareness, Vulnerable road users, Other vehicle types, Vehicle handling, Motorway rules, Rules of the road, Road and traffic signs, Documents, Accidents and Vehicle loading. This section has an annoying fast tick tock sound while you answer a question at the end of the questions you get the results percentage screen with Retry or Main Menu options.
Custom Test Mode allows you to choose the weighing of questions to one or more of the 14 areas mentioned above, however this mode only lets you choose the official 50 question option.
Mock Theory is of course the same as the real thing 50 questions to be answered in 57 minutes. As with other modules not all questions require one answer but you cannot move on until you have entered the correct number of answers.
Illustrations in the package are clear and photographs are okay.
No doubt you want to know if I passed yes even though it is years since I taught I averaged 90% overall with most tests over that, I was thrown by some questions as they asked things that were not relevant when I was teaching. It just shows we should all keep up to date.
Doing my Internet searches found the Pass Your Driving Theory Test at a best price of £13.96 including free delivery from the first link below.
http://www.amazon.co.uk/gp/product/B001N2M9S0?ie=UTF8&tag=gadge0a-21&linkCode=as2&camp=1634
http://www.avanquest.com/UK/play/casual-games/pass_your_driving_theory_test_ds.html