Microsoft Office 365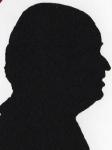 Review controls
This is the current latest version of Microsoft Office, it has a very new and somewhat sinister edge to it in that it is now a item that comes with a licence to allow its use for 12 months after that you need to pay to keep using it.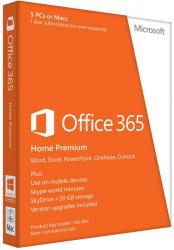 click image to enlarge
Until very recently I used a copy of Office XP that is probably as old as the PC that had XP on and while it may lack a lot of the more recent features you can use it for as long as you wish. I know a lot of other software has gone the same way, the obvious thing being anti-virus and security software but these are constantly being updated.
It installs in around four minutes and shows a video while installing. However it continues to do the install in the background, so do stay online. I found that you can work in the various modules while this is taking place.
Your license is for 12 months and of course you can save to the Cloud so that files are available everywhere.
The total download was 1600mb and took 20mins to complete in the background.
I installed it on my Windows 8 machine which was upgraded from a rather slow and unresponsive Windows 7 unit; you can read my thoughts published last year. I am also currently reviewing a Windows 8 software learning package.
There are seven parts to Office 365, Access, One Note, Power Point, Excel, Outlook, Publisher and Word all have the 2013 ending and they all appear in the list of items on the Start pane. You can of course pin any item to the left of the bottom bar to load up when you start Windows. Even though they are different programs they work together.
I look back to my near redundant Windows XP machine to see Office XP is installed and while I have used most versions in between the basic layout is there but of course things have moved around and grown different icons. If you have used one version of Word or Excel from even earlier versions than the XP one I mentioned you can start using this without delay.
Every part of Office has videos to help you become productive. Perhaps the most productive is an external item now tightly linked to Office Sky Drive where having purchased an Office 365 license you get extra free storage. Around a week after I had installed Office 365 when I turned on the PC it started to boot then gave a message about completing an update and instead of a reboot after 30% as normal nothing happened. After waiting I rebooted and Windows then seemed unable to boot at all, after a few attempts it told me it was having problems and it would restore itself to what had been installed but this of course overwrites all files and folders, most things were backed up but it takes a while. The point is that Office 365 had to be reinstalled so I went to where I had downloaded it from and it said I had already used the activation code and linked me to another site where it downloaded again, this was counted as install two of the five you are allowed but all the files I had used and worked on in that time were available to use immediately from the Cloud. No I have no idea why it would not boot but at least once install two of five took place everything was immediately available.
While I use Excel a little and Word quite a lot I am certainly not a power user as most of my documents in word rarely go
to more than two pages. Power Point I have seen more than used, Outlook I might have used but it always failed to import Outlook Express folders. I have used very basic bits of Publisher mainly around ten years ago. I have never used Access and while I know what One Note does it has not been used by me in anger.
Office 365 is meant to be for home, soho and small business users. The new version of Office due anytime soon is meant to be for large companies.
Office 365 comes with 12 month one activation five install license. It is available for £120 from link below.
http://office.microsoft.com/en-gb/business/office-online-microsoft-office-365-for-small-businesses-FX103037625.aspx