Acronis True Image 2015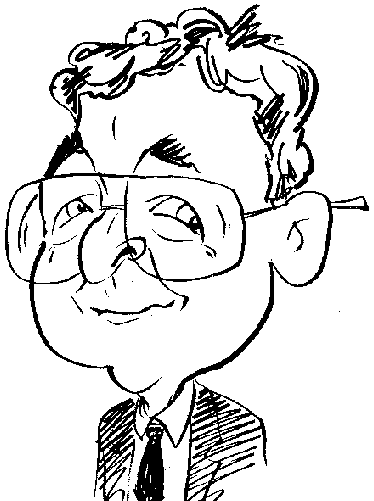 Review controls
When was the last time you made a backup of your valuable computer data? Hopefully it was within a period that could be called "recent". I know it can be a bind to fit such activities into busy modern day living but back-up software, such as Acronis True Image, can be set to schedule this type of operation and automate the process for you so you do not have to bother.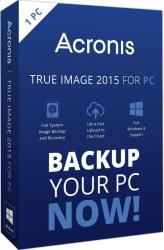 click image to enlarge
Available in a variety of editions, Acronis True Image 2015 comes with the claim of being "the most complete, easy, and safe full system backup solution for personal use" while offering both dual protection (local and Cloud based) plus multi-platform (Windows and Mac) environments. When installing Acronis True Image, the software conducts a search of your computer system for a previous version of the product. To avoid conflicts that may arise due to two different versions being present, the earlier offering will be removed, but not any backup data that may have been created, prior to the latest product taking up residence. As a result existing users of this software could find that the installation process is not particularly quick.
This new version of Acronis True Image has undergone a complete redesign. The new interface is based around a blue side bar that allows the user to switch between different types of action. Among the choices are Backup (which includes Restore), Sync, Tools and Account. As a selection is made so the rest of the screen area changes to reflect the appropriate options available to the user.
Rightly taking top position in this list of tasks, especially as it will probably be the first port of call for many users, is that of Backup. The software will automatically pick up on any backup jobs created by the earlier version if they exists and add them to its field of operation. New backup jobs can be created through the point and click method. The user can select and name the type of backup which can be set to target the entire PC, disk or partition or merely designated folders and/or files. A destination, which can be a drive or the Cloud, can be selected.
In the case of the Cloud, any uploading will be carried out using Acronis backup technology which promises a 20% speed increase over the previous version of the product. Depending upon the edition of Acronis True Image, the Cloud storage can either be unlimited or purchased on an optional subscription basis once the initial trial period has elapsed. The Acronis servers used for Cloud storage are based in France so avoiding any worries that might arise due to the US Patriot Act.
Having your precious data safely stored as a backup either locally or in the Cloud, is just part of the service that Acronis True Image can offer users. If problems occurs, whether of a minor incident or as a major disaster, then this software can be used to ease the pain that may occur. Depending upon the circumstances, the user can restore individual files or go the whole hog for a complete restore to the original or new hardware. This latter feature makes use of Acronis AnyData Engine technology.
The Sync feature allows you to select specific folders on the host computer to be linked to the Acronis Cloud or another destination such a PC on the network or external drive. Again a point and click method is used when making the relevant choices. Feedback, as to when the process was last carried out, is supplied.
Switching to the Tools category brings up a choice of three different tools. The first of these tools allows you to clone the content of a disk. This data can then be transferred to a new larger capacity disk if the need arises. I have yet to test this feature.
The Rescue Media Builder tool, as its name implies, allows the user to create rescue media that can be used to get you back up and running if your computer decides, for whatever reason, it does not want to boot. Unfortunately I had neglected to take this precaution with my laptop which entrenched itself in a loop of offering to repair a boot-up sequence and then deciding it could not manage the task. I am not sure whether this tool would have helped in my case, as my laptop refused to recognise the original Windows 7 installation disk, but it would have given me another avenue to explore.
The third tool deals with Parallels Access. This feature allows the user to manage their backups from an iOS or Android mobile device with Parallels Access. You will need to download the relevant software to make use of this feature.
Various types of package are available when purchasing this product. The top of the range Acronis True Image Unlimited for PC & Mac provides unlimited Cloud backup space. This is available at £74.95 per year for one computer or £124.95 per year for three computers. Acronis True Image 2015 for PC & Mac is priced at £59.95 for three computers with an upgrade from £29.95. Versions of Acronis True Image 2015 for either PC or Mac are priced at £39.95 for one computer with upgrades from £23.95. System requirements call for a 1GHz processor with 1GB of RAM and 1.5GB of hard disk space running Windows XP (SP3) and later or Mac OS X.10.8 and later. Acronis True Image will continue to be my backup tool of choice.