Picture Keeper Connect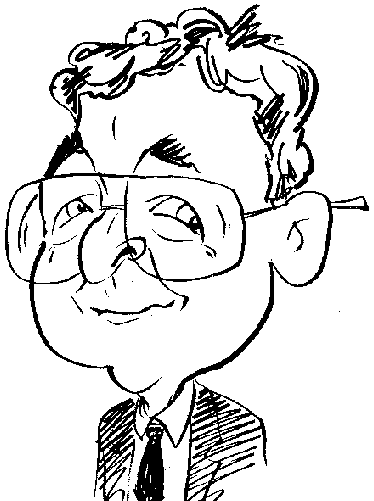 Review controls
Flash drives can have multiple uses including providing a cross-platform backup service.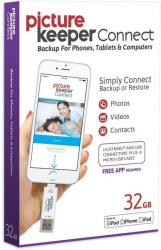 click image to enlarge
Whether being used to capture Selfies or probably more picturesque scenes, the tool of choice for many users is that of their smartphone or, in some cases, a tablet. Once these images have been captured, it can sometimes be a wrench to dispose of them in order to make space for further additions to your photographic collection. However a possible solution could be available with a product from Picture Keeper entitled Picture Keeper Connect. This product offers backup facilities for phones, tablets and computers.
With the range of devices that can take advantage of the product's functionality, it might not come as a surprise to learn that the Picture Keeper Connect is, to all intents and purposes, a flash drive. But this particular flash drive does have some differences from the common-or-garden devices you pick up at various exhibitions or purchase from your friendly retailer as a means of transporting data between locations.
For a start the Picture Keeper Connect flash drive has connection plugs at each end. This flash drive can be connected to an appropriate device by ether a standard USB 3.0 port or a Lightning connection with a member of the Apple family of products. In fact the Picture Keeper Connect arrives with the claim of being made for iPod, iPhone and iPad devices but do not let that put you off if you are an Android fan.
But while its initial loyalty is for iOS, the product's developers have not ignored the Android platform. Included in the box is a short adapter lead that allows the device to be converted so that it can be attached to a device with a micro USB port. The only real exception to supported devices would be those, such as recent Huawei and Wileyfox offerings which come with a Type C USB connection.
In order for the Picture Keeper Connect to perform its designated duties, it does need access to a free downloadable app from the App or Play Store in the case of mobile devices or the Picture Keeper software that comes on the flash drive for use with a computer. This software will offer to target any attached drive when searching for content and send reminders to back up content to a requested email address.
The Picture Keeper will automatically backup content to the flash drive. It can be set to ignore duplicates as part of the process. At the conclusion you will receive feedback regarding the number of files included in the backup plus duplicate files ignored and the amount of space involved. Other features supported by the software include a search facility with options to view, print and restore content. As part of the software closing down process it will carry out a procedure to detach the flash drive from the system.
When backing up content from a computer, Picture Keeper will retain the same file structure that it finds in the original location. By default it will search the most common locations, such as Pictures, Documents and desktop, for the content. However you can add other folders that you use to store your images by selecting Backup Options. Sharing images is possible via a Facebook account.
Whether using an iOS or Android device, you will need to download the appropriate Picture Keeper Connect app to the mobile device. You can then connect the flash drive using the Lightning or micro USB connection. A free account will need to be set up prior to using the Picture Keeper Connect facility.
When using the app version of Picture Keeper Connect you have the option of making a backup to include files that are categorised as Photos, Videos, Contacts, Music and Documents plus opt for a full backup which will ignore previous backup history. You can cherry pick files or go with the Select All choice option when it comes to tagging the files you wish to be included in the current backup. Images can be viewed either individually or in groups before deciding to print them, copy them to a location or share with others via Facebook. When required, content can be restored to an attached device or computer.
Picture Keeper Connect was generally quick with backing up and restoring content. However the extra functionality provided by this product does add considerably to its price point. Versions of the product are available with 16GB, 32GB and 64GB capacities with Amazon.co.uk listing these units priced at £99.99, £119.99 and £169.99.