Nero Back it Up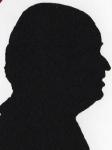 This is the latest version of a trusted Backup program. It is designed to make the job of file backup easy and if it becomes easy then maybe more people will do what is a boring job more regularly. This is not a full system backup just a file backup there is a distinct difference.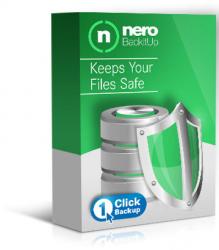 click image to enlarge
This is designed to backup four categories only, Music, Videos, Photos and Documents. You can choose any combination of the four groups and simply give it a destination and let it get on with things, if you wish it will even turn your PC off when it's finished.
This process can be done at whatever intervals you wish, it can be one off or even a continuous job whenever a file is added or changed, you decide.
You choose the place to back up to, it could be an external drive or even a NAS to mention but two places.
With files that change it can be important to keep earlier versions and this can do that so that the original file is still available even after updating.
Encryption and Compression are both available.
Earlier versions of this product did more but cost far more and were more complex.
This version has a free Android App available in the App Store, if you install that on your phone you can store the four categories of files on a micro SD card on the phone but it is also possible to link this to your PC version and once you click on Mobile Backup it opens up a scan Window and a bar code on the PC links the two and then starts the download from your phone to a folder on the PC so even if your phone is lost or stolen your files are recoverable from your PC.
Yes this process takes longer than backing up to a Micro SD Card in the phone but if the phone is lost or stolen so will the Micro SD card in the phone.
If you have all the CD's or Downloads and the required serial numbers all stored safely away then if your PC fails to start even if you need a new hard disk then after a lot of work you can then restore all the programs and then restore probably the most important thing the data.
For a home PC many think the photos and videos are the most important thing and even if you then need to buy a new PC with photos and videos safely stored away you can recreate. Documents these days are often not duplicated on paper so they are also important.
Dependant on where you purchased your music you may have access to another copy in the cloud providing you know your user name and password.
While this solution is quick it may lull you into a false sense of security so while this gets a copy of music, video, pictures and documents it still would mean an a lot of work to create settings even if you know all your various passwords.
So me – belt, braces and safety pin – would also do a full system backup using different software to this – boring – but when the day comes you may then say thank you.
Nero Back It Up is available for £23.99 from the link below.