Acronis True Image 2018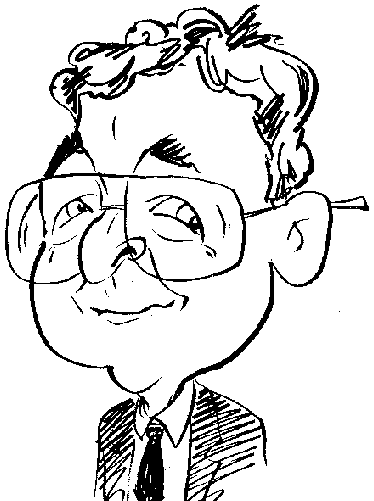 Review controls
Your data is a valuable asset which should be protected by a product such as the latest offering from Acronis.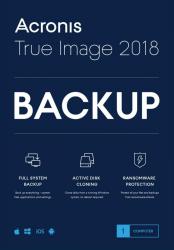 click image to enlarge
Keeping ahead of the current times, Acronis has released the 2018 version of its True Image personal back-up software for the home user. According to Serguel Beloussov, co-founder and CEO of Acronis, this latest version of True Image is "the first and only personal back-up software that uses artificial intelligence to defend consumers against one of the fastest growing threat to their data."
When installing the 2018 version of True Image, a check will be made for the presence of either of the two previous offerings (2016/2017). If either is found in residence then that software will be updated to the latest version with any back-up files being saved so that no data is lost in the change-over. While new users will need to create an account, an existing user can just sign in to their account and enter the serial number that comes with the product. A confirmation email will be dispatched to acknowledge the new account details which give the user access to mobile features, cloud back-ups, social media back-ups and remote back-up management
Firing up the Acronis True Image software for the first time brings up a list of the new features that can be found in this latest version. You can then move on to the product's Main Menu. Running down the left of this screen is a blue panel listing the various options available to the user. The list contains options for Back-up, Archive, Sync, Active Protection, Account, Feedback and Settings. As each option is selected so the rest of the screen adjusts its content to reflect what is available for the benefit of the user.
For example the Back-up option will provide the tools allowing you to drill down and select the items to be included in a specific back-up job before deciding on the appropriate destination for the data. The destination could be the Cloud, internal local and network drives or an external USB drive. Spreading its net even wider, there is a downloadable app available from the App Store or Google Play so that you can backup data on your mobile device within the True Image environment. You can also backup the data stored on your Facebook or Instagram accounts.
This latest version of True Image allows for the continuous backing up of specific, frequently used files to the Cloud. This particular feature is only really available for a Cloud backup rather than any other aspects. The introduction of a Volume Tracker feature in the 2018 version has helped speed up incremental backup although I have no figures to support the Acronis claim that the speed increase can be up to three times faster. Restoring from a Cloud backup, whether dealing with a full system or just individual files, is meant to be faster due to WAN optimisation.
Other new features in this latest version include a Smart Battery Mode. This feature will turn off backup operations when it detects that a battery is being used by a mobile device that is involved in the operation. Colour coded graphics are used to help different types of file types involved in backups so you can see which types of files are taking up space.
Acronis has updated the software's Media Builder to help recover your system to the same or different hardware configuration. Simple and Advanced modes are available with the latter offering a choice of WinPE or Linux mode. You can also clone active disks allowing you to move data from a small to larger sized or faster disk.
While the prime function of True Image is that of data backup, Acronis has not neglected issues relating to the protection of data from outside attacks. Introduced in the previous version of True Image software is the Acronis Notary Blockchain Certification. The Acronis Notary technology makes use of Blockchain-based data authentication storing "digital file fingerprints" in a distributed immutable database to ensure you can have a copy of the backup file to be certified as being altered.
Acronis has developed its Active Protection feature to combat the threat of Ransomware. It performs this task by using a combination of artificial intelligence, behaviour heuristics and machine learning techniques to defeat and stop ransomware. The technology will also be able to automatically restore affected files.
While offering user greater functionality and power, True Image 2018 is still capable of delivering an easy to use system of backups to the user. It will continue to be my chosen tool of choice when it comes to backing up my data. Three editions of True Image 2018 are available. The Standard edition comes with a perpetual license without any Cloud storage or cloud-based features. Prices start at £34.99 for a single computer. Advanced edition offers a one-year subscription with 250GB of cloud storage and cloud-based features. This is priced at £34.99 for one computer. The third edition is that of Premium, again offering a one-year subscription with blockchain-based data certification and electronic signature capabilities and 1TB of cloud storage. Pricing starts at £69.99.