Acronis 2018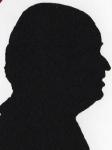 Review controls
I have used Acronis for my regular Backups for several years, while it feels strange in August to be calling a release '2018' I know all manufactures vie with each other to be first and certain software packages always come early.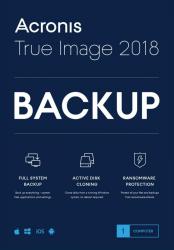 click image to enlarge
The big recent talking point is Ransomware and if anyone gets clobbered by this nasty virus then their life will stop until they manage to restore some order. No Acronis is not a virus package it's a Backup package and one that can wipe your hard drive so you can go back to where your PC was before your last backup and thus you can negate the effects of Ransomware just remember to do regular backups.
So any package that makes Backups easy is a plus and one that can stop certain files being changed may even stop the Ransomware getting a foothold in the first place.
Of course you can help by keeping your Internet protection, Anti-Virus and system updates up to date and most of all stay away from opening emails attachments with offers that are too good to be true as they are just that.
The latest version of Acronis offers some new features one I especially liked was the colour coded breakdown of what file types are on your PC which shows when the backup has been completed.
While I tend to use Acronis for backup of my PC so when the worst happens – and it will one day – you should just be able to restore what's lost or maybe buy a new hard disc and restore everything without wondering where is the original media for this application or where did that download come from or perhaps even what is that serial number.
What I am looking at is Acronis 2018 v9122 which after a week upgraded itself on the next use to v9166
Of course when it happens you spend days getting settings back to how you like them with Acronis you get to restore to how it when you did your last backup, so do them frequently.
Other things that Acronis can do is back up your mobile devices automatically as soon as they come into Wi-Fi range you have to do nothing once this is setup.
Files can be backed up automatically to the Cloud while you work.
If you use incremental backups these are now far faster to complete, my own choice is always to do a full backup. Having now used this version for two months I can say I find it perfectly stable
I mentioned above the new visual interface that they say addresses the preferences of 83 percent of Acronis customers who reported that they want more information and insights into their backups. It now graphically displaying backup activity and statistics, it allows users to manage their backups at a glance – including how much data they have stored, the types of files in storage, and the status of backups. While for me it's not vital it perhaps conveys that Acronis do listen to their customers.
Real time monitoring Acronis Active Protection verifies all processes so approved activities are allowed to run, while potentially dangerous behavior is detected and stopped. Then, if any files are encrypted during a ransomware attack, Acronis True Image 2018 automatically restores those files from backup.
So if you have good Internet Security with a good backup like Acronis you should be safe.
Acronis True Image 2018 is available in various ways with or without the cloud storage options from the link below.