Acronis for REAL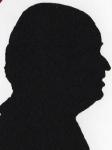 While I have restored files and folders which have become corrupted the only REAL test is when your computer fails to boot and at the very least this is not a trivial process. Yes my hard disc crashed, so first job is to get it removed from the computers case, second get a replacement drive and then with the aid of the Acronis disc a chance to do a complete restore.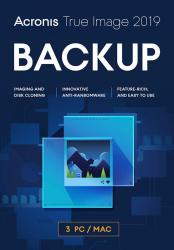 click image to enlarge
My unit is a small tower but a desktop will be much the same and even a laptop if the hard drive is accessed from the back of the unit and accessible. So once the side was off the case – something I had done many times to insert or remove expansion cards and memory – the problem was how to get at the hard drive, it was behind the optical drive and as the other side of the case was not unscrewable – I knew my spell checker would hate that word – I was stumped, I emailed a friend who knows far more about these things and once he had the make and model he came back with the solution and it was quickly resolved as both the optical drive and hard drive are on a sub frame which is removable. So hard drive out and a scout round Amazon prices found a similar model 3.5inch drive available for less than £35.
So next day it arrived and was quickly fitted and the case rebuilt. Now to try to switch on and of course it tells me no hard drive, this enables me to insert the Acronis rescue disc I had made a few years ago, then a reboot and after a while it springs into action – just follow the prompts – first you need to format the drive from within Acronis – nothing is allocated but this is OK.
Now attach the backup media in my case it was a USB drive, then reboot as unless the USB drive is attached when you boot it will not be recognised. Acronis restarts as the optical media is still in place and this time you select restore and then drives are rewritten sector by sector, in my case it was 'C' and 'D' and Acronis will create the required sizes as it works, it was a 1TB drive which was around half full in total.
Next once it is working I suggest you have lunch or dinner and around 90 minutes later it will reboot, ignore the message to press a key to boot from the optical drive and fingers crossed around a minute or so later you should see familiar Windows screens and then enter your password and you are up and running again.
As this was my unit I use for reviewing I install and remove a lot of programs and some of course do not uninstall perfectly so there are always a few rouge messages before you get to the Desktop.
So I had chosen a backup I made a while ago before I started getting annoying messages so this was great but this means I have close to two years' worth of Windows updates to do, around 12 hours' worth over three days as first I get to v1703 and then to v1803 which is where I am at the time of writing although I seem to remember I was up to v1809 before real difficulties started.
Next to go through all the Apps and some will have their own updates and probably a change of password or three so it's still ongoing but it's up and running.
You might say why not insert the original Windows discs – you could – but as this machine was upgraded from Windows 7 to Windows 8.1 before Windows 10 there is no boot media other than Windows 7 and even then a lot of people will not have media as PC's were often sold with Windows installed. Then of course you have to reinstall all your Apps, do you have the media or download codes?
So while I spent over 15 hours doing everything I am now back to where I was when it refused to boot and no messages to click close or ignore when it boots, and it boots somewhat quicker as well, so thank you Acronis you do restore it all. Yes I then did a full backup first to a USB drive and then to my NAS which backup is around 50% faster as the USB drive is only USB2.
Full details of the various Acronis offers from www.acronis.com