Doing a Windows v1703 'Creators Update'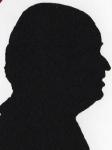 Recently I told you about the first system that I have seen with Windows 10 v1703 installed when it arrived from Dell, I was not aware that v1703 could be publicly downloaded, with my delving and an extra week of review time from Dell's PR agency and my own Tablet/Notebook with its small hard drive and limited 2GB of RAM I tell you of my own experiences.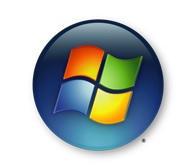 First you will need a fully updated Windows v1607 system and then follow the link and possibly clear out some space you will need at least 8GB of free space to do the upgrade.
My Tablet/Notebook was running build 14393 and to get windows v1607 upgraded to Windows 1703 the version you get build 15063.
Three things are checked CPU, Memory and Disc Space. In my case I needed to manually delete v1511 (6.55GB). This left 10.6 GB of free disc, space I started at 12.21PM and watched the download/upgrade take place 30 mins had it to the verifying stage which then took only one minute, then it moved on the install preparation still with a % complete shown on the screen at 13.22 it reboots and now the upgrade starts using the dreaded blue background. Now the revolving wheel and the % completed the message of 'This will take a while' and 'your PC will restart several times'. The first reboot is at 30%, the next at 75% and then finally at 100% which was at 14.11 (so 110 minutes after starting the download) you are now met by 'Hi' and then 'We have some updates for you' and 'This may take several minutes', it took only four more minutes.
Considering this is not that fast a unit and with little wriggle room hard disc wise I am quite happy at less than two hours from start to finish.
Given that the upgrade to 1607 from 1511 took anything up to six hours to download, install and then do subsidiary upgrades. Here it seems to be a new upgrade again as you have a near 7GB file that can be deleted when you are happy that all is OK but if you do there is no longer a way back to Windows 1607.
First you get a loader app on your desktop and then the download starts, a % of the completion shows all the time as well your own background rather than the dreaded blue background that still even with Windows 10 can sometimes be seen.
Yes upgrade to Windows 1607 was a totally new operating system this however gives new features the most obvious being the inclusion of more items in Settings (seven becomes eleven), the lack of an immediate way to access Control Panel and the new software package Paint 3D. Other items that I noticed on the Dell system and on my Tablet/Notebook were a changed Snipping Tool; changed Privacy Controls that you have to choose before you can finish the upgrade, an enhanced Blue Light Filter and the ability - via Bluetooth - to remotely lock your PC.
Those who use Windows Defender will see changes and the Registry Editor gets its own address bar and on the same level PowerShell replaces the Command Prompt.
If you have previously uninstalled things that you don't want or use then these will not be reinstalled automatically,
Storage Sense clears up disc space and you choose how to get future updates and upgrades - surely it will not be v1799, but v1800 - however that will hopefully not be before next year.
More details at www.microsoft.com and even if you do not force the upgrade now you will be offered it in the weeks or months to come. Yes it was easier than 1511 to 1607 but still not a trivial process.
The full Microsoft link is below.
https://blogs.windows.com/windowsexperience/2017/04/11/how-to-get-the-windows-10-creators-update