The Ghost Whisperer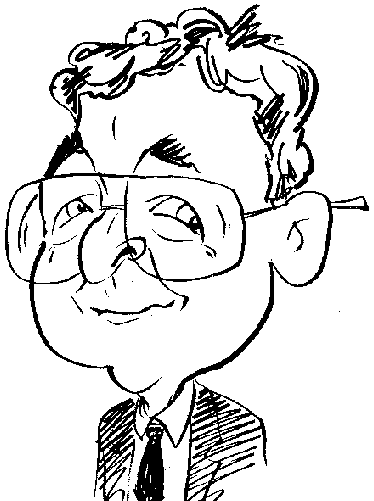 Review controls
Yet another title makes the transition from a television series to the computer gaming environment. This time you take on the role of Melinda Gordon.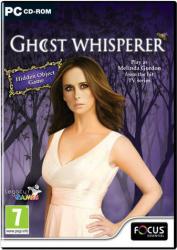 click image to enlarge
If you have not already encountered Melinda Gordon then I should explain that she is the Ghost Whisperer, the lead character of the television series of the same name. A Ghost Whisperer is somebody who has the ability to communicate with ghosts and, in Melinda's case, help solve the mystery as to why they are still earthbound. She also helps the spirits to become at peace. Now Melinda's talents have been turned into a computer game entitled, not surprisingly, Ghost Whisperer. Developed by Legacy Games, Ghost Whisperer now forms part of the Focus Multimedia catalogue of titles.
Categorised as a Hidden Object game, Ghost Whisperer consists of two cases that need to be solved as you take on the role of Melinda. Although it might appear that you are given a choice of which case to tackle first, in fact you must complete A Brush with Death before you can tackle Forgotten Toys. However you do get a choice when selecting the game mode you prefer. You can opt to play in either Casual or Expert mode. With the former you get the benefit of sparkles to indicate interactive areas and a faster recharge cycle for the Hint feature.
Both cases are based in the Grandview district of New York. This rather untypical area is displayed in a full colour picturesque map that shows well laid out streets, plenty of greenery for the local inhabitants to enjoy and traffic conditions that are such there is no need for a single set of traffic lights or a pedestrian crossing. This map will appear when you have completed the designated tasks for the current scene or when you select the map option from within the game.
A Brush with Death, which deals with an art gallery and artists (including one that seems stuck in the sixties with his style of dress and dialogue), sets the pattern of a ghost suddenly appearing in the presence of Melinda and presenting her with the problem of discovering who, why and how to solve the problem of this ghostly apparition. The game involves visiting various locations and carrying out a series of tasks that appear in a panel at the bottom of the current screen. As well as the tasks, this panel will contain the Hint Feature (in the shape of a crescent moon), a concealed inventory which pops up when touched by the mouse cursor, and the Map feature.
Often the task lists will start off with a general one of just searching the scene but more will be added as your cursor moves around the screen. When locating a Hidden Object scene, you will be shown a framed view of a rather cluttered arrangement of objects with the list of items to be located positioned below the scene. As each item is located, its entry will be removed from the list. On two or three of the Hidden Object scenes you will need to move around documents in order to see what in underneath in order to find some objects. Concealed in Hidden Object scenes are an occasional ghostly face which can instantly recharge the Hint feature when clicked on. Any indiscriminate clicking in search of objects will results in the list being misted over for a few seconds.
From time to time you will need to complete a puzzle or mini-game. These interludes could involve identifying differences between side-by-side views of a similar scene; creating a picture by turning tiles or drawing round geometrical shapes; or matching figurines with the correct silhouette. A Skip option, which appears after a time delay, can be used for a puzzle that proves to be too difficult although I can not see too many users needing to take this option.
Linking together the various location, puzzles and Hidden Object sessions are cut-scenes. These scenes, featuring cut-out cardboard-like characters placed against an appropriate background, involving Melinda and other characters having conversations delivered in printed text format. You will need to click passed each portion of dialogue or use a Skip option to move on to the next section of the game.
There is a degree of repetition in both the locations visited and the Hidden Object scenes both in lay out and objects required. Having played through the game in Casual mode you might fancy trying out the more difficult Expert mode especially when this game could easily complete the game in a couple of sessions. However in order to do so you will need to create a new profile as your current profile only allows you to play the game once and will just insist on replaying the last scene when trying to play again.
Ghost Whisperer is a reasonable game but it should not keep you occupied for too long even with two cases to tackle. Focus Multimedia has priced this game at £10.20. You will need to be running a 1.5GHz processor 512MB of RAM, 180 MB oh hard disk space with Windows XP and later.