Smart Speed 6 Handset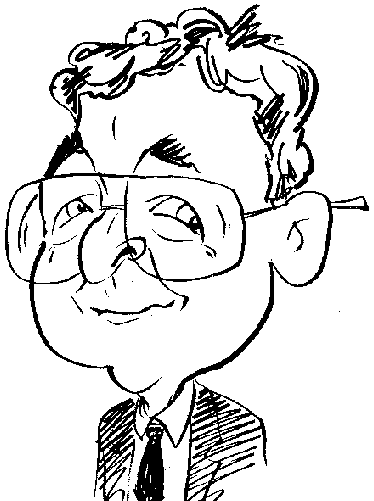 Joining the Vodafone series of handsets is a 4G budget offering.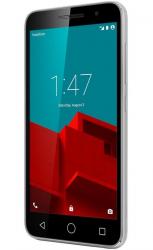 click image to enlarge
Bucking the trend somewhat with regards to smartphones, and it must be said that tablets follow this same pattern, a new Vodafone offering takes the opposite direction with regards to screen size. While smartphone manufacturers are busy offering users handsets with screens that grow larger in size and features more pixels with each new release, the Vodafone Smart Speed 6 4G comes with a 4.5-inch touch screen. This product is available in a choice of Anthracite grey or silver.
With its smaller sizes screen, you would expect this handset to weigh less with smaller dimension and you would not be disappointed when comparing this model to some others from Vodafone. The Smart Speed 6 4G weighs in at 146g and has dimensions of 132 x 65 x 10mm (H x W x D). The 4.5-inch touch screen delivers a resolution of 640 x 480 pixels that sometimes was a little sluggish when responding to touches.
Obviously designed specifically for right handed users, the controls for power and volume adjustment are located on the right side of the unit's body. A 3.5mm jack socket for headset attachment is positioned on the top of the unit while a micro USB port on the base of the device can be used for recharging purposes using the supplied lead. When capturing images you have the choice of the front-mounted 2MP unit or the main 5MP rear-mounted camera with its own flash module.
In order to insert the handset's micro SIM and an option micro SD card to supplement the barely adequate 8GB of internal memory, you need to remove the unit's back plate. A small nick, which is easily missed, located in the lower left corner of the device, allows you to insert a finger or thumbnail to help remove the back cover and gain access to the innards of this smartphone. Removing the back plate was easier than a number of other smartphone that have come my way.
The micro SIM slot is on the right side of this opening with the micro SD card taking up its position on the left side. You also get access to the handset's internal Li-ion battery. This is a TLi017C2 model which is rated at delivering 6 hours of talk time with 400 hours when on stand by. On my video playing test, the battery managed just under 8.5 hours on a single charge.
Powered by a Quad core 1.1GHz MediaTek MTK6735M processor, this Smart Speed 6 4G handset comes with the latest version of Google's Android operating system, Lollipop 5.1. As mentioned you get 8GB of storage before Android takes its quota, leaving my review sample with around 4GB of spare for my personal use. Unless you are fairly abstemious in your storage use, the introduction of a micro SD card is almost compulsory.
The Vodafone Smart Speed 6 4G smartphone fits comfortable in the hand and can easily be used one-handed. Even though its back plate has a smooth appearance, this handset is less inclined to slip when not held firmly than some other handsets I have used in the past. Firing up the handset requires a 3 second depress of the power button followed by a 32 second period as Android carries out its housekeeping duties before arriving at a familiar Lock screen.
You are given a choice of a Standard or Simple interface that can be selected from the Home option in the Settings app. The Standard interface provides the user with four Home pages that can be customised as required by the user. The initial Home pane, which is actually the second pane, is headed by the usual Notification, Quick Settings and Search bars. You also get the time and date plus two lines of icons. The top line of icons consists of Google and Vodafone specific apps plus Play Store and Smart Tips applicable to the new phone and the latest Android operating system. Making up the bottom line are the usual collection of phone, messaging, apps, browser and camera features.
A right sideways swipe will take you to the first pane which to Flipboard. Using the feature you can select from various topics about which you would like to be kept informed. Options are available to link this feature to accounts such as Twitter and Google+. The selectable topics and information provided does have a fairly heavy American flavour which reduces its usefulness somewhat. There appears to be no option to apply a UK bias.
As mentioned there is also a Simple interface. With this interface your content is divided between contacts and favourite apps which are displayed either side of a central Home screen. Both of these side panels are easily customisable as you add and remove items.
This is a budget priced smartphone that has a reasonable feature set. It is currently available as a PAYG handset priced at £50.
http://shop.vodafone.co.uk/shop/pay-as-you-go/vodafone-smart-prime-6-payg/sku86176-grey