Nero 6 Reloaded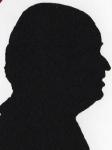 Review controls
There are a number of CD/DVD writing packages around but only two can claim to be the major players, Nero and CD Creator, Nero has just got even better.
I suspect most people claim they use one or other mainly because they have a CD or DVD drive that came bundled with one or other of the named products. They learn to use it and because it works why ever bother to look further.
My position is slightly different, I have three writing drives in different machines and every so often a system upgrade or Windows reinstall happens, they all have versions of Nero but as the software came with the drives the correct CD needs to be found as the software is tied to the drive.
Nero 6 is later than any of the software I have and Nero 6 Reloaded is later, and, better than Nero 6.
To begin you must first uninstall the earlier version (if you don't the installer tells you to go and do it and will not continue until you have) now you have a choice you can install the three parts of the main suite separately or as one installation. The latter has the advantage that you only need to enter the serial number once so it saves time. Hard disc space taken is around 240MB to install the suite.
I have an internal DVD writer and an external CD writer, I tried the installation from the external drive and had problems in that after the install the drive was waiting for Windows and Windows was waiting for the drive. When done from the internal drive everything was fine. I can however write from the internal to the external and visa versa.
Once the install is completed you can go either to the individual module or access everything from the 'Nero Smart Start' icon that was created on your desktop. For anyone a little unsure or certainly for everyone coming from another product this is a very easy way to get proficient quickly. You select a category from six icons at the top of the window, these are Favourites, Data, Audio, Photo & Video, Copy & Backup and finally Extras. Now you get up to eight choices with an icon and a short description, click on your choice and it is that easy.
If you know the task you require it will likely be accessible from the Nero listing in the Windows start menu. This is also where you will find the other programs installed.
Lots of things like testing the drive could be done if you knew where to find the correct applet in earlier versions, I now know that I can safely burn CD's in either drive at 16x without having to rely on 'Burn Proof' to save me. I can now use the label creator without difficulty – it would not work at all on one unit – and lots of other goodies and of course DVD writing is just as easy as writing to CD it takes longer simply because of the far greater volumes of data involved.
If like me you are tied to the 'crippled' version supplied with your hardware then why not make life easier and become more productive with Nero 6 Reloaded and use your drive to it's full ability. Prices on the site (based in Germany) are quoting prices in Euros and US dollars my calculations make the $88.99 full product through the post cheaper than the Euro price. You can save $19 by purchasing a downloaded version and save even more should you own earlier (including OEM) versions. It is also available from dealers and mail order in the UK, www.amazon.co.uk have it for £38.98.
http://www.nero.com/en/Nero_6_Reloaded_Purchase_Information.html