EnVivo Bluetooth Soundstage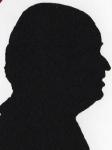 Review controls
One problem with a sound bar is that to get a good improvement on the 'naff' sound coming from your TV is that you really need both the soundbar and a sub-woofer, probably expensive and for a lot of people it needs more space, here a different solution a Soundstage.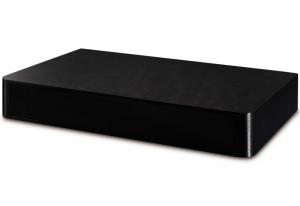 click image to enlarge
So there are a few around and they are not cheap but this offering that goes on sale TOMORROW Thursday 26th November 2015 - as with all ALDI specials - when they are gone they are gone and at the price they are selling it at they will not be available for long.
In essence it's a black box measuring 54x31x8cm and it will fit under your TV providing the TV stands legs are not wider than 54cm. It is stated to stand up to 30KG placed on it, few recent TVs weigh anywhere near that.
Unlike a lot of soundbars that require you to have Optical Out this uses the 3.5mm socket that most TVs – even older ones – have. A lead is provided to run between the RCA sockets on the soundbar to 3.5mm socket on your TV.
Before I talk about the improvement in sound quality you can also use a 3.5mm to 3.5mm lead to output from any device with a 3.5mm socket to get better sound this could be your SmartPhone an MP3 Player or any other audio source.
The third choice is Bluetooth and full instructions on linking are given in the 12 Page A5 User Manual which has an easy to read font and enough illustrations.
The front has an LED that will dim to nothing after a few seconds so no distraction there; it shows as Red, Green, Yellow or Blue dependant on mode.
The rear has just on/off rocker button beside the 3.5mm power input who's lead goes to a small 13AMP power brick. Beside this is the 3.5 Auxiliary input and towards the other end of the back the two RCA sockets.
There is a 14 button remote powered by two 'AAA' batteries (provided) and what the buttons do is well marked and also explained in the manual.
I tested it with several items using the Auxiliary input (3.5mm). I also paired two different Bluetooth devices but the majority of my very short test period of a few days was spent using it in TV mode via the supplied lead.
So how much does the sound quality improve? A lot, there is plenty of bass as well as treble so the problem associated with small TV speakers is overcome.
My tests were conducted at 30% of the TV volume level which gave a better range of sound and the Soundstage at maximum volume, but should you want to annoy the neighbours increase the Soundstage to 50% and you will become deaf very quickly. Normally if watching a US movie with just TV as the output the volume level is set higher and higher as you go on till there is no improvement in speech but you then get deafened by music or sound effects.
For normal viewing such as speaking to camera – news etc. – I found 20% of the TV's volume level to be a perfectly acceptable level.
I have a quite modern TV but certainly I noticed a big difference. As an older person my hearing range is somewhat reduced, this normally means that movies are a problem plenty of noise for the effects but normal spoken conversation especially those in the higher range is a problem. So for the tests I forced myself to watch several US movies that are normally the worst sound quality wise than their UK counterparts.
Apart from you having separate Volume, Bass and Treble controls on the remote there are also three buttons with settings for Music, Movie or Normal which may satisfy.
This is a 2.1 sound system with 10watt left and right speakers and 30watt sub-woofer. It comes with a three year warranty.
As stated this will be available from ALDI stores TOMORROW 26th November 2015 most stores open at 8AM. It is available for the very keen price of £39.99. I have no hesitation in giving it highly commended status.
https://www.aldi.co.uk/en/specialbuys/thur-26-nov/product-detail/ps/p/bluetooth-soundstage/