Acer N310 Pocket PC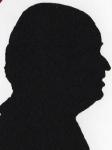 Review controls
While these devices are no longer the huge sellers they once were they still do a job vital to many and the ability to work with Word and Excel files is an important feature.
Buy Now
Acer N310
Available for £279.99 from Amazon


The Acer N310 pocketPC is 11x7x1cm, the thickness is probably nearer to 1.3cm in the centre but only 1cm at the edge. The weight is less than 150grams. It is predominately black with silvered edges and to me - a style dummy - looks smart. The screen is 7.5x5.5cm and works either in portrait or landscape at 640x480.
The operating system is Windows Mobile 5.01 software for Pocket PC Premium Edition. It has both Bluetooth and Wireless, the latter supports Wireless LAN to enable connectivity when away from the office and an alternative to synchronisation to transfer files.
It has a 300MHz processor from Samsung and 64MB of flash memory. The display is listed as 3.7inch (diagonal measurement as with computer monitors) and this can show 65,536 colours. There is a two year warranty.
Wired connection is USB and there is also an SD/MMC card slot that is also SDIO compliant. It has a 1200 mAh Li-ion battery with three hour recharge time from total discharge and eight hour battery life without backlight. While this figure may not be that useful getting a figure of any sort other than 'around two weeks in normal use' is interesting. Anyone who syncs regularly will probably always be okay as the power lead is part of the sync cable.
There is a built in microphone and speaker and while the quality of sound is better than a lot there is also a earphone jack and this of course gives better sound quality and saves others from your voice or music.
Going round the device the top has the SD card slot and earphone socket. On the edge of top and right side is the stylus storage slot. The rear has the connector that doubles as synchronisation and charge point. The left side has on/off and hold slider.
Under the screen are four buttons two by two either side of a five position rocker that can allow movements on the screen without removing the stylus. The buttons on the left give Front Screen and Calendar, while those on the right give Outlook and Contacts. For those - like me - not great with the handwriting side there is rather a nice on screen keyboard a million miles from those on early PDA's.
This is a nice PDA and if I did not already own a Palm device that does everything I require I might be tempted to swap. For a lot of people being able to read and edit Microsoft Word and Excel files is important and doing it on a Windows PDA is probably easier than carrying a notebook with you. Of course you find people who have a phone, PDA and notebook and for all I know more than one of each with them, I suspect they also have large muscles.
This is neat and tidy and providing you have a reliable wireless access point then you are able to keep in touch and only have a single device in a pocket.
Doing my Internet searches found the still very new N310 product at only a few locations the best price was £279.99 from the link below.

http://www.amazon.co.uk/Acer-N310-Traditional-External-Bluetooth/dp/B000KKHT22