Dell 1720DN Laser Printer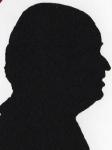 Review controls
A laser printer is often the best – and nearly always the quickest – for those requiring monochrome textural printout. This offering from Dell can be a USB or network printer.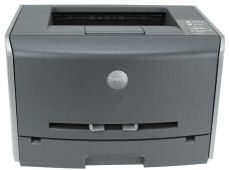 Image Courtesy of Dell Inc.
Should this come with a PC from Dell then they may well have already installed the required software. However it is one of the simplest software installs I have done. First however the packaging in the printer needs to be removed. It is supplied with the toner cartridge already inserted, however you need to remove it to remove the various bits of packing around it. You will also -during the install- have to agree not to refill the cartridge supplied and also return this first cartridge to Dell. I fear this will become common practice with waste regulations.
So insert the CD in the PC and after only a couple of minutes the USB install is finished and you are around 77MB of hard disc down. The only other question you needed to answer during the install is USB or Ethernet installation. Now only at the installs conclusion do you turn on the printer and attach the USB lead. Windows finds the printer and the necessary files are installed. That's it less than five minutes all done ready to print.
The printer is 40x34x25cm is predominately black with grey sides and the slider for the manual paper feed. If you add around another 3cm to the 34cm depth that will cover the power lead and the USB or Ethernet lead that are protruding from the rear.
The on/off switch is - annoyingly for me - at the rear near the power lead. There are only two buttons on the top of the unit a tick and a cross below these are five LED's and these denote the printers state. From turn on it is about 15 seconds to first page out and about half that from standby, however unless you are printing all day I always turn on at print time, this is of course less practical if you are using Ethernet as the printer may not be nearby.
The main paper tray is under the manual feed and paper is loaded face down in the main tray and delivered face down. However in the manual tray it is loaded face up and delivered face down. I confused myself during my initial tests as this unit has the ability to print Duplex and two options exist assuming you are printing portrait on A4 you want what is described as long edge or the second page will print upside down.
In fact there are other options not always found like the ability to print multiple pages on a single page. I can see the beauty of two pages on a page or even four up that I use sometimes to print my databases. However six up would in my opinion soon ruin your eyesight - ideal for the small print - but nine up or even worse 16 up are really taking the Mickey.
You can also Collate pages and even print the last page first as an option unlike some other printers that do that even if you do not want it. You or course have the option of portrait or landscape printing and the ability to rotate 180degrees. Finally you can print Watermarks and you can even choose which pages to print them on.
Not sure why you would print in draft mode - apart from toner save - with a laser but even in that mode the print is razor sharp and very clear and definitely black. The print speed is 28PPM and that will apply to normal text pages so no matter if I give it my 200 word document or my 1500 word offering split over four pages it will churn them out 28PPM. Yes a page with graphics will be slower and a full page A4 graphic will take around 25seconds from pressing the print button. Monochrome graphics can look stunning if you pick the correct one and on this unit they certainly were good.
All in all this is an easy to use printer that has the option of Ethernet or USB (the USB only version is £50 cheaper before the addition of VAT) this unit also has built in Duplex as standard. The 1720DN costs £210.33 including delivery. But from time to time Dell have special offers so it may be cheaper when you check. I selected the unit without either USB or Ethernet cables.
http://www1.euro.dell.com/content/products/productdetails.aspx/print_1720dn?c=uk&cs=ukbsdt1&l=en&s=bsd