A 23-inch LED Panel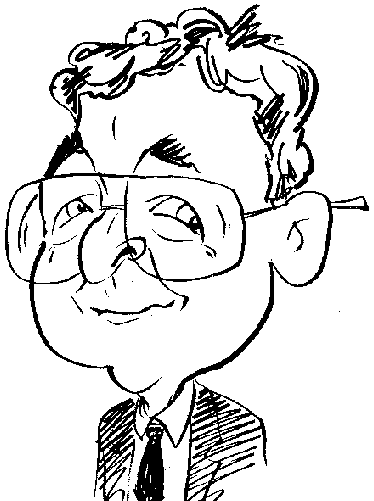 Rather than give this next product an easy-to-remember name, its developers have opted for the model number of i2360P.
Providing the visual face of a computer system is the task carried out by the monitor. While the monitor's role has basically remained more or less the same over the years, its appearance and performance has changed dramatically. My first monitor was a CRT model with, if memory serves me correct, a 15-inch green screen and now I am faced by a 23-inch LED panel that can deliver a 1080p resolution and has dimension of 548.5 x 375.2 x 244.5. This device bears the logo of AOC. For those unfamiliar with AOC, I should explain that this company is a subsidiary of TPV Technology Ltd, the world's largest LCD manufacturer.
Going with a classic black look and a 15 mm bezel that has a wood effect appearance, which I found quite appealing, this monitor can be free-standing supported by its own adjustable stand or wall-mounted. I stayed with the stand option for the review process. This type of arrangement allows the monitor to be switch between landscape or portrait orientation with a variable height and viewing angle. There is a 12 cm height adjustment while the angle of the display can vary between -5 degrees and +20 degrees to suit a range of situations and working environments.
Setting up this monitor is simple and straightforward as the base stand and main unit are slotted together and locked with a ringed screw. The i2360P offers you a choice of connection link-ups depending upon what is available with your video card. Connection sockets, with the appropriate leads, are provided for Analogue (15-pin D-Sub) or digital DVI and HDMI options. You also get four USB ports (one designated for fast charging) and an AC port for mains power. Apart from two of the USB ports, which are located on the right side of the monitor, all the various connections are hidden away, facing downwards, at the rear of the unit. Also included with the package are an audio lead and a CD containing drivers, manual in PDF format and a number of bonus software utility items.
The User Manual provides step-by-step instructions for installing the supplied driver software when running Windows 2000/XP/Vista/7 and 8. Surprisingly the manual excludes Windows 7 from the supplied instructions provided for setting the optimum resolution. However this should not cause too much of a problem for Windows 7 users as it is a straightforward process to select the 1920 x 1080 setting with 16:9 aspect ratio.
The bezel at the bottom of the screen is extended with a bar that contains access to various hotkey controls for making adjustments and turning the monitor on/off. You can toggle between different settings or access an OSD (On-Screen Display) that has settings for luminance, image set-up, colour set-up, picture boost and extra. As mentioned earlier, AOC includes some additional bonus items with this monitor. These bonus items, entitled i-Menu, e-Saver and Screen+, need to be installed separately from the initial set up menu.
i-Menu is a utility that provides you with a front-end giving access to tools for adjusting your screen display as you select from settings that include luminance, image set-up, colour temperature, colour boost and picture boost amongst others. This is an alternative to the OSD feature which some users will find more amenable. e-Saver presents with a panel that contains drop-down lists for selecting the timings to be used when certain actions are automatically instigated. These timings can be set for when a screen saver is activated plus when the monitor goes into sleep mode or turns itself off completely. Although some of these features are available elsewhere, the AOC solutions are highly visual and will appeal to some users.
I was impressed with the screen clarity delivered by this AOC unit and the ease of applying adjustments to its positioning and viewing angles. Requiring 22W of power when active, this screen has a static contrast of 1000:1, luminance of 250 cd/m2 and a response time of 6 ms. AOC has suggested a price of £184 for this product but I have seen one company advertising this model for £157.49 (with free delivery).
http://www.aoc-europe.com/