A Fishing Adventure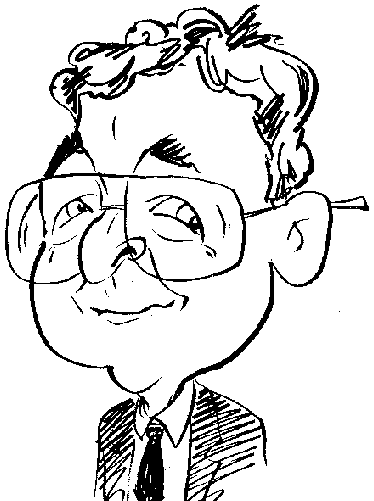 Review controls
Forget the chips, the fish in this title are of the tropical variety and they promise to be at your beck and call during relaxing interludes.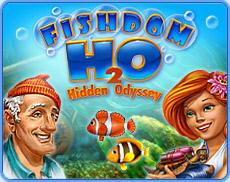 One of the attractions of owning an aquarium is the peace and tranquillity it can bring to those who observe the movement and interaction of the aquatic residents with their surroundings. For this reason, aquariums are often used as a screen saver by many users. Now with Fishdom H2O Hidden Odyssey you can create your own collection of aquariums and have some fun at the same time by searching for over a thousand hidden objects scattered on the sea bed.
In the game of Fishdom H2O Hidden Odyssey you take on the role of Jennifer Richards, a young marine biologist student from the Environment Protection University. Looking for summer work, especially in her chosen field, Jennifer applies for a job at Old Barney's Aquarium, the largest marine conservation centre in the world. However, before being accepted, Jennifer has to undergo a trial period by producing an aquarium to show off the quality of her work.
Unfortunately, as a student, Jennifer has little money. In fact she has just enough to purchase one fish. Her Grandpa Jack suggests one way in which she could earn extra funds. By diving to the sea bed, she could collect items which could be sold to collectors.
This is where the hidden object part of the game comes into play as Jennifer explores sections of the sea bed for objects. Each item that is collected will earn money that can be used to help create an aquarium. Four different types of hidden object challenges face Jennifer. By far the most frequent challenge is that of discovering ten listed items within a specific time period that relates to her supply of oxygen. From time to time the challenge will change to finding a specified number of a single item such as shuttlecocks or horseshoes.
The other two types of hidden object searching challenges take a speed test approach as you are given a very limited time in which to complete a task. The first of these challenges involves working your way through ten rounds of finding one item out of three possibilities within 15 seconds. Completing the types of challenges is a straight forward gold hunt as you pick up as many gold items as you can within 30 seconds. I found this the hardest of the four challenges and have yet to collect all the items of gold.
Fortunately, unlike all the other hidden object games I have played, Fishdom H2O Hidden Odyssey does not require you to collect all the various items in order to continue. You are handicapped in that you get less money to spend and you will need to complete more dives in order to produce your aquariums. Hints are available to help find hard to discover items and you can replenish your supply of five if you can find a well-concealed seahorse in each scene. Overdoing any random clicking to find items will result in several goldfish and accompanying air bubble appearing and obscuring your view. As there is not penalty for finding all the objects, there seems little point in random clicking.
When building up your various aquariums you need to consider the three aspects of Fish, Beauty and Comfort with each one being represented by a progress bar. You need to use the money earned to purchase items from a scrolling shopping counter for each of these categories. There are 20 types of fish to choose from. Once purchased some of the fish display thought bubbles to give you a hint as to their needs as they interact with their surroundings. Different plants, shells, coral and ornaments make up the Beauty section and you get to position them in the aquarium. The final aspect of Comfort includes such items as air pumps, filters, lights and temperature controls.
When all three of the progress bars hit the 100% satisfaction level, you will be rewarded with a star and a new tank will be made available. In total there are three tanks identified as Hawaiian Vacation, Wild West and Jolly Roger. After gaining your star award for each of the three tanks, you can then progress to Trophy level as you add more fish, beauty and comfort items.
Linking the various elements of the backing storyline are cut scenes featuring Jennifer, her grandpa and other characters. Unlike some other cut scenes I have seen recently, the various characters depicted in Hidden Odyssey have animated faces and you get spoken dialogue. You have the option to skip these cut scenes and can play them back later by selecting the appropriate VHS tape from the main display screen. You can also assign any of your completed aquariums as you screen saver.
While not as challenging as some hidden object games, Fishdom H20 Hidden Odyssey is fun to play and will keep you occupied for many sessions. You can download a 60-minute trial version of the game from the Playtrix website. The full game will cost £12.98. System requirements are for a 1GHz processor, 512MB of RAM, 128MB of Video Ram and support for DirectX 8.0 running Windows 2000 and later.