An Undead War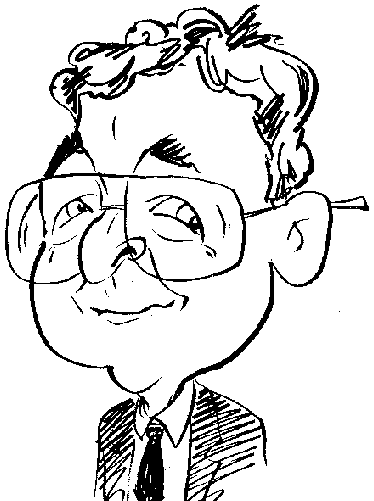 If it is not vampires providing the threat in computer games then it is zombies who take centre stage as being creatures to avoid. However in this next case both branches of the living dead fraternity take the leading role in a new game developed by Five.bn and published by Alawar. The game, appropriate enough, is entitled Vampires vs. Zombies.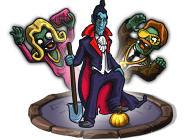 click image to enlarge
Set in the immediate future, the current year of 2012 actually, a local dictator named Boombata has plans to conquer the world from his base in the Limpopo Province in South Africa. His plan involves televisions as the delivery medium for a combination of voodoo and tam-tams that will have the effect of turning populations into zombies under his control. As news reaches Transylvania, the vampires led by Vlad Tzepech (my spell checker is going to love this) resent being usurped as the Number One force for evil with the resulting drop in the availability of walking blood banks. War is declared between the two forces with the player being conscripted to the side of the vampires.
Previous titles developed by Five.bn include the Farm Frenzy series. If you have played any of these games then you will immediately be familiar with the style of time management game play used in Vampires vs. Zombies. Your vampires, initially only one but you can buy more from Vampires-for-Hire, sashay around an area planting and watering pumpkins. You have no control over where these vampires wander or when they plant another pumpkin. You are merely there to collect the fruits of their harvest, make use of it, raise funds from market sales and provide protection for your crew.
The game is level based with targets needing to be met in order to proceed to the next stage. You will need to collect the prescribed number of pumpkins, create jack-o-lanterns and bombs, raised a set amount of cash and employ enough vampires to do the planting. In some cases you will need to purchase addition items to carry out your task. Any items that are not immediately collected will disappear.
At the end of each level you will be awarded stars for your performance. These stars can be used to exchange for equipment available through a Laboratory option. Once passed the first few levels, you will need to have the appropriate equipment before being allowed to proceed to the next level. If you have not earned enough stars then you will need to replays levels until you have enough.
As mentioned, you will need to protect the vampires as they wander around planting their pumpkin seeds. From time to time cactus like plants will suddenly shoot up and cause damage to any vampire that comes into contact with it. You are supplied with three jars of light which can burn up the plants. But as we all know, light is not the best friend of vampires and can also damage them as well as destroying the plants if they come in contact. Once you have used up your jars of light, you can purchase another set.
Not surprisingly, this being a war between vampires and zombies, there will be attacks from different kinds of zombies (there are eight different types) who suddenly rise up from the ground. Generally you just need to click several times on a zombie to reduce it to dust. You can then collect its ashes which can be sold as they are highly prized by some. However it is advisable not to attack zombies if they are smoking as this can cause them to split into two zombies. Just remember that smoking can be bad for your health.
Between levels you get the opportunity to visit some of the facilities available to the vampires. You can pop into the laboratory which is where you are able to exchange your stars for the equipment required to progress to the next level. Other areas that can be visited include the secretary's office, balcony, cinema hall and rooms displaying awards and collections. In some cases you will have to find the appropriate key to unlock certain rooms.
From time-to-time you will be taken to visit your troops. These visits coincide with various arcade levels which give you the chance to indulge in some target practice and other heart-warming activities that involve destroying zombies.
Vampire vs. Zombies is a well-constructed game that will keep you coming back for more. Graphics, animation, background music and sound effects are all appropriate for the game. My only complaint would concern the lack of any voices when dialogue needs to be delivered.
The game requires a 1.5MHz processor, 512MB of RAM, 300MB of hard disk space and support for DirectX 9.0 running Windows XP and later. A 60-minute trial version is available with the unrestricted game costing $9.95.