Acer n35 GPS handheld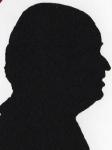 Review controls
By no means a unique product, however unlike a number of other PDA type packages setting up the unit is, on the face of it, quite simple.
Acer call this a 'Pocket Chauffeur' and it is indeed simple to transform from PDA to Navigation and perhaps most importantly back again. I have in the past used units that took far to long to change modes.
Firstly the GPS bit is a simple fold out item from the top of the unit, then a simple sucker attached device allows the unit to be fitted somewhere useful in the car, lastly a lead keeps the unit charged from the car 'cigar lighter' socket.
Everything needed for the maps etc are on a 256MB SD card and as soon as you insert the card the files required are transferred to the PDA. Should you need a hard reset at any time these files are quickly retransferred on start up.
The maps are provided by Destinator and the software is V3.
As a PDA is works okay with the normal Pocket PC uses but this must primarily be regarded as a navigation unit and here despite my best endeavours I had problems. The documentation is poor and consists of a paper and PDF version of a getting started guide and should you have some knowledge then this is probably what you will achieve. There is talk of a manual on Disc 1, I got the normal Disc with PDA software and a further two discs of extra maps for Europe extra contries need to be purchased seperately.
After a lot of requests I received several items – none were a manual – and in fact some of my queries were answered by running a video at www.destinator.co.uk this answered a lot of my questions, should you think of purchasing, this video is helpful.
I read somewhere that you need to find four satellites and this proved difficult I got three quite often. In my initial tests it placed me a road away from where I was, a recalculation got my correct location. I planned a few routes and indeed after the 'drive carefully' message did manage simple routes. The voice was crisp and clear as of course no driver ever looks at the unit.
Planning a more complex route should have been easy as it claims to even calculate the best way – most economic – way to travel to several points along a route. As an example travelling from Southampton to Newcastle and visiting Manchester, Bristol and Liverpool along the way, it should suggest the first point of call should be Bristol.
I suspect that the neat GPS aerial is the problem, it may be okay in the middle of Dartmoor but in an urban area it was not. If it had worked I can see the ease of transformation from car to pocket would be simple. On that latter point I could find no way of planning a route as a pedestrian and if you are in a strange city you certainly do not want to go round the ring road because a one way street is the wrong way, fine if you are in a car useless if you are on foot. The stated price is £269.
http://www.acer.co.uk/acereuro/page4.do?dau22.oid=7709&UserCtxParam=0&GroupCtxParam=0&dctx1=17&ctx1=UK&crc=999472011