Parallels Toolbox for Windows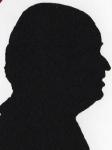 While most will use Parallels on their MAC to give you a virtual Windows Box there are advantages for running a different version of Parallels software on your Windows machine and it can even do things in Windows that cannot otherwise be done natively.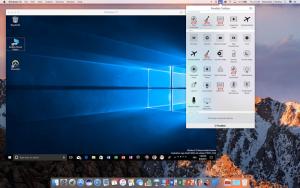 click image to enlarge
Certain things in Windows are possible but not easy, other things are easy – if you know how – but some things are not possible. Of course if you are a Windows user only you know this and do not even try.
Currently it works on Windows 7, 8 and 10 and there are twenty little separate programs.
I am sure we all are aware that external forces can turn your webcam on and the more wary will stick something over the lens here is a little program that stops external access to your camera and even you will then have to turn this feature off before you can use it again.
While you can Archive in Windows few know how to do so natively, here you just drag and drop onto the Archive Window.
I am sure most know how to capture a screen or with different keystrokes capture a Window that is on top, this can capture an area of the screen that could even be partially or totally hidden.
Yes Windows can clear up space or Clean a Drive but while a lot of recent small SSD drives are rapid they are small and clearing temporary and redundant files can save a lot of space.
Do you ever get sent a video in a strange format that Windows will not play then Parallels has a cure for that and not only convert it to a Windows recognisable format but it can also change the resolution of it to make it load faster.
One nice feature I saw demonstrated was downloading a video so that it is instantly available and again the resolution can be changed.
The Do Not Disturb and Do Not Sleep are also available from just a single click.
While most of us know there can be an icon in the tray to stop you removing a USB stick or USB drive few of us use it but if it was transferring data at the time the drive can become corrupted so the Eject Volume is a single click away.
Do you have a lot of icons on your Desktop and are some of them private well here a little tool to hide all your Desktop Icons so to anyone else you have a clean Desktop.
Certain items on the face of it seem to me to be less useful like Launch File but if you read the little instruction paragraph that is available with each item it becomes clear, allowing several files to be launched at the same time.
Finally for this summary three 'Record' choices Audio, Screen and Area. The Area is literally what appears in a part of a video Window and I certainly do not know any other package that can do that task.
I asked the question in my presentation about Anti-Virus programs and was told they should be happy, well the Anti-Virus on my Windows 7 notebook was wary but after checking each program on first use said it was OK.
It is available for an annual subscription and if you use just a couple of the tools included then this is money very well spent. You can even download a free 7 day trial just to see if it does the things you want.
Parallels Toolbox is available from the link below for £15.99.