Build-a-bear is a heart filled present at any time of year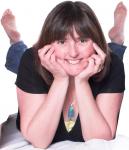 When the High School Musical Build-a-bear arrived in the Gadgetspeak office the editor and I had a short discussion over whether it counted as a gadget. It went like this: I said "Well it's not really a gadget" and our editor, Pete, said "But it's a fantastic product, and we like good products!" So here it is - the Build A Bear review.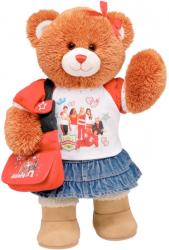 click image to enlarge
I didn't have to go the Build A Bear workshop specially to do a review as my kids have already been several times. If you have kids under 10 it's a very special experience. And in fact whenever we've been there we've seen quite a few girls in their 20s putting their heart into their bear too.
Build-A-Bear is a truly lovely concept. There are Build A Bear workshops (stores) all over the country now. The idea is a simple, but fun and involving way to create a bear that is special to your child and an experience they won't forget.
The Build a Bear workshops have lots of lovely bears and soft toy animals. It's not just teddies - their friends include zebras, monkeys, dinosaurs and cats to name a few. You choose the furry outer body and then take it over to the stuffing machine. Next you or your child chooses a fabric heart, close your eyes and make a wish for the bear. The little heart is placed inside the bear before you get to stuff your bear (or have an assistant do it) and then sew up it's back.
Next it's onto the clothes section to choose a little outfit for your bear - girl or boy. Bears can be dressed as fairies, policemen, Spiderman, or indeed in High School Musical outfits. There is a vast range other outfits too. You can even mix and match the tops and bottoms, choose shoes and accessories. From handbags to hats and mobile phones to medals, there are numerous ways to personalise your bear!
Once your bear is dressed it's time to get their birth certifcate and pack them into a carry case to take home.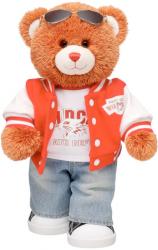 click image to enlarge
What I love about Build A Bear is it's a truly well thought through experience; in fact it's a day trip and a personalised soft toy all rolled into one. Perfect for birthdays and you can even hold a birthday party there. Then there's always gift vouchers as well.
Not only is it a wonderful concept, the bears and their clothes and accessories are all well made - so they should stand the test of time.
At this time of year it's easy to get jaded by lots of cheaper electronic toys that you know will end up stuffed under the bed by New Year. So it's fantastic to find a business who has their heart in tradition and yet has brought the idea into the 21st century.
You can visit a workshop or shop on line. Details can be found at the Build-a-bear website .