An Everyday Type of Mobile Phone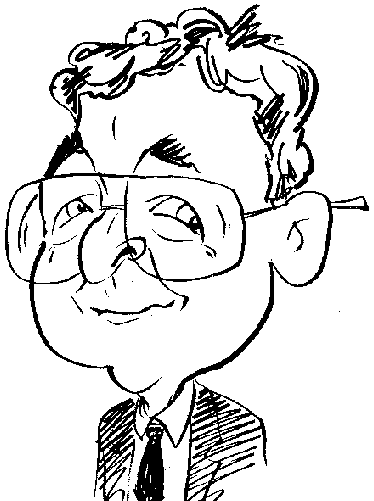 Review controls
Not everybody wants a mobile phone with all the bells & whistles – sometimes basic simplicity is all you need.
Buy Now!
Sony Ericsson T303
Contract
From Free on contract
Click to check all major networks


Sony Ericsson T303
PAYG
From £29.95 (Virgin)
To £44.95 (Orange)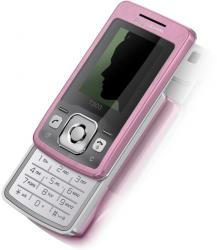 click image to enlarge
The T303 is a Sony Ericsson slider phone. This particular model is available in either Shadow Black or, as in the case of the review sample, Shimmering Silver. The phone's dimensions are 83 x 47 x 15mm (L x W x D) when closed while its weight is 93g.
In its closed state, the phone's appearance is dominated by its 128 x 160 pixel screen capable of displaying 65,536 colours. This screen is highly reflective and could easily double as a mirror if you don't mind its ability to collect finger smears as if they were going out of fashion (hardly a unique situation but still annoying all the same). Even when the phone is turned on and images are displayed on the screen, you can still see your reflected image in the background. At least this feature should warn you of anybody approaching from behind.
Positioned below the screen is a navigation pad surrounded by keys for call, end/off/on, cancel and a shortcut feature. I found the navigation pad to be on the small size especially for my chubby digits and often had to backtrack due to a misplaced finger. Sliding the top forward reveals a key pad that is illuminated with a blue light when in use. Raised horizontal and vertical guide lines plus a couple of dots help when selecting keys by touch alone. Unlike the navigation pad, I found the key pad easy to use.
This phone does not have a dedicated key for switching to camera mode. Instead you have to use the menu and select the camera option. The camera is of the 1.3 megapixel variety. Some basic settings are available and the camera does have an x4 zoom capability. However the zoom is disabled when you have opted for the 1.3 megapixel picture size selected. Image quality is of a standard you would expect from a 1.3 megapixel camera.
Positioned on the left side of the phone is the Sony Ericsson style connection for hands-free operation (an ear-bud style headset is provided); linking to a computer via USB (you will need to purchase an optional lead for this purpose); and battery charging. The Li-Polymer battery pack should give up to 9 hours of talk time or up to 400 hours when on standby. You will need to remove the battery if you need to change the SIM card for whatever reason.
The T303 has the usual tools that tend to come as standard with mobile phones. You can define appropriate ring tones; store contact details in your phone book; and send SMS or MMS messages with predictive text input. Other features include an alarm, calendar, Bluetooth connectivity, notes, Internet browsing and entertainment options.
With the latter feature you have access to a media player for music and video plus FM radio using the headset as an antenna and support for TrackID. Content can be saved using the built-in 8MB of memory – there is no card slot to increase this amount. Two games come pre-installed on the phone.
The Sony Ericsson T303 is best regarded as a basic phone for who whose needs are for basic functionality without too many bells and whistles. The phone looks reasonable but it hardly likely to attract unwanted attention from the less scrupulous members of society, In many cases the phone will be offered free of charge as part of a contract deal while Pay As You Go customers should be able to pick up this handset for around £75.
http://www.sonyericsson.com/cws/products/mobilephones/overview/t303?lc=en&cc=gb