Headkandi Discotheque & Digital Silence DS-321D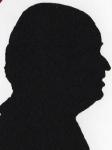 First a set of Headphones that are better than they look and represent a type of music that passed me by many years ago and then some rather nice earbuds that are called 'noise cancelling stereo headphones' I agree they are noise cancelling.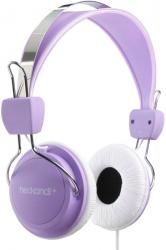 click image to enlarge
Headkandi Discotheque
These are on ear headphones with a basic looking design. The earpieces are nearly round at 7x6.5cm and sit on the ear. They come in either black or white.
The gold plated connector is at the end of what seems to be a 1.5metre lead but this has fifteen curles in it (like the old telephone cords) and this extends the lead to around 1.9metres when fully extended before you pull the plug.
The overhead connection is a plastic strip onto the head and a metal strip on top which does not touch, the plastic band is up to 4cm wide while the metal one over it is only 1.5cm wide. My head is a reasonable size but there was still 2.5cm of expansion available on each side.
As they sit on the ears some outside noise is able to penetrate so if you are walking you should still hear any traffic.
The only logo is Headkandi printed on the otherwise black (or white) headphones. Now the sound even from my iPod I got a good range of bass and treble so the top notes were just as clear. My only doubt is the given name, this may appeal to the young but with the boxing I doubt many mature people would think to try them out, a pity because if they did I think they would like the range of sounds that issue. It is a given that attached to a reasonable audio system the sound quality was even better.
While the black units had black ear padding and black band, the white ones have white band ear backs but grey ear padding.
The Headkandi Discotetheque headphones are available from the link below for £19.99 it also appears they are available in other colours.
http://www.amazon.co.uk/gp/product/B000YT62K4?ie=UTF8&tag=gadge0a-21&linkCode=as2&camp=1634
http://www.hedkandi.com/electronics/product/30914/discotheque-black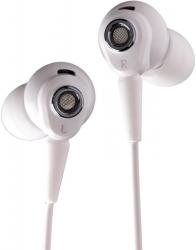 click image to enlarge
Digital Silence DS-321D
These come in a leather zip up case. They have two distinct modes first a rather nice set of earbuds. Second when the in wire switch is pressed (and powered) you get a good degree of external noise reduction stated to last 14 hours between charges.
There is a voice microphone after 15cm from right earbud, it is actually 45cm from the left earbud which to me seems a little excessive there is then another 70cm of lead before the noise reduction box that is 5.5x2x1cm and has a clip on the back to attach to a tie or lapel. It has a micro USB socket in the base to charge it.
A short 10cm micro to full size USB cable is included as well as two extra sized sets of silicon earbuds so all sizes of ear canal should be suited. A small well illustrated user manual explains the controls on the voice microphone and the noise reduction box. It also has a monitor button to temporarily disable the noise reduction so you can have a conversation or listen to an announcement. It also explains how the noise reduction technology works.
Sound quality was fine with music from an iPod or MP3 player and has that extra 'zing' when connected to an audio system. All zip away nicely in the soft leather case and providing you keep them in it when not in use should work without problem.
Even if your noise reduction unit runs out of power you still have a reasonable set of in ear earbuds. My only moan is why call them headphones.
The Digital Silence DS-321D noise reduction earbuds are available from the links below for £69.99 and are available in either black or white.
http://www.amazon.co.uk/gp/product/B005T2R60G?ie=UTF8&tag=gadge0a-21&linkCode=as2&camp=1634
http://www.iheadphones.co.uk/digital-silence-ds321d-w-3283.html