A Choice of Games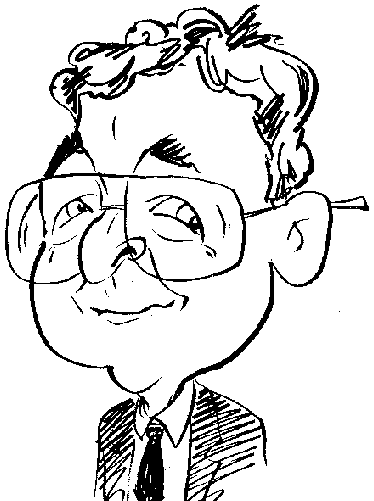 While the majority of titles in the Avanquest Click & Play catalogue consist of a single game per product, some more recent additions include a bonus title. In fact the latest Click & Play title I have been looking at has four different games.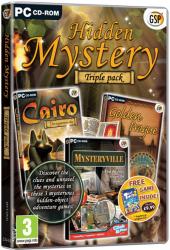 This bundled collection of four games is entitled Hidden Mystery Triple Pack. To avoid any confusion over the "Triple" part of the title and the earlier reference to "four", I should point out that there is a bonus free game (previously available at £9.99) included on the DVD. The Triple Pack consists of the iWin games entitled The Mysterious City of Cairo; The Mysterious City of Golden Prague; and Mysterville (previously offered as the free bonus game with The mystery of the Crystal Portal). The free bonus offering is GameHouse's TextTwist 2.
The two Mysterious City titles are hidden object games which provide you with various scenes to search within a number of days. You are offered the chance of playing in relaxed mode which doubles the time given to complete the scenes allocated to each day. You will need to locate items which are presented in list format or as outlines of various objects.
While the countdown clock ticks away the seconds in the lower right corner of the screen, you might be tempted to use the Hint facility which is always available. However be aware that each time you ask for a Hint, this does deduct two minutes from the available time and even then only indicates the general area in which a yet-to-be-located item is to be found.
As well as hidden object scenes, you will come across some scenes that are more puzzle-orientated. You might need to pinpoint the ten differences between two scenes or solve different types of jigsaw. Generally the puzzles are of the easy category and should not stretch you too much.
Both games cast you in the role of a female archaeologist. When visiting Cairo you are an unnamed junior archaeologist searching for three missing artefacts belonging to the Alexandria museum. Moving on to Prague brings you promotion and a name. You take on the role of Dr. Ellis who is asked to search for Professor Goldy who has disappeared prior to the start of an important event he helped organise.
There is little to choose between these two titles. Prague does contain more scenes but is, perhaps, not quite as visually impressive as Cairo. Neither game should stretch you too much.
Mysterville, on the other hand, definitely looses out with regards to its graphics – they are basic at best. In this hidden object game you are a roving reporter sent to investigate the strange goings-on in Mysterville. Just who is responsible for all the cats disappearing in the town is foremost on your mind. As you visit the local shops, pub and other locations to question the residents, you are presented with hidden object scenes that need to be completed before any of the residents will answer your questions. Spread over 22 levels, the game includes various puzzles and mini games.
Surprisingly, as I am a fan of the hidden object genre, I found that I got greater satisfaction and, as a result, tended to play the Bonus TextTwist 2 more than the other titles. Originally published by GameHouse, TextTwist 2 contains five different modes of play. The two main modes are differentiated by being untimed and timed. In each case you are set the task of creating words from a set of letters. You can either opt to build up your point total or immediately try to create the BINGO word consisting of all the supplied letters. Once achieved, the BINGO word allows you to progress to the next round and a new set of letters. You can select the maximum number of letters from a choice of 6, 7 or 8.
Word of the Day is a mode that can only be played once a day. You need to create a word using all the supplied letters in order to progress to the next round. Fail and you will need to wait a day before trying again. Lightning mode is similar in that you need to create a word using all the letters within a time limit. A time bonus is added for each success. You will also be given hints as to the start letter for the chosen word. The final mode of Crossword involves completing a grid of linked words using a specific set of letters. As you add a word, so the grid will twist around to indicate where the next word should go.
The game's graphics, which are adequate to the task, play second fiddle to the word creating element of this title. I found the game to be both addictive and frustrating in equal measures. Priced at £9.99, this combination of four games is good value. You will need to be running Windows 2000 or later with an 800MHz processor, 256MB of RAM and a. similar amount of hard disk space.
http://www.avanquest.com/UK/software/hidden-mystery-triple-pack-140473
.