Gigabyte P27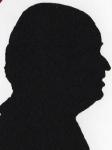 The last unit from Gigabyte had a problem with battery loss when not in use so one of my first jobs here was to charge this fully and then leave it, four days later it still had 99% so no problems there. Maybe it was the lid colour that was bright yellow this is a more sober orange.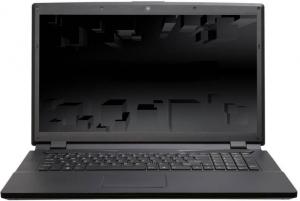 click image to enlarge
The Gigabyte P27 latop measures 51x27x4cm, the last figure at the back and this is 2cm at the front, it weights almost 3.2kilos. So this is a desktop replacement and if you took it anywhere then may I suggest by car rather than public transport as walking around with it could soon have muscles complaining.
It has a solid feel, the left side has a Kensington Lock port, a USB2 socket, three 3.5mm sockets, Auxiliary In, Microphone and Headphones, finally for this side an optical drive which is a DVD multi recorder. The front has a line of five LEDs. The right side has an SD Card socket, two USB3 ports, an e-SATA port, HDMI port and an Ethernet port. On the rear are the DC input and VGA out.
Having ports on the back does mean that the screen can only go back by around 45 degrees from vertical.
The viewable screen is 38x21.5cm which gives the notional diagonal imperial measurement of 17inches.olution is 1920x1080 so fine to watch a DVD or three.
There is a 105 key keyboard with a 2.5cm strip behind it that contains some reasonable speakers. Three centimetres are clear each side of the keyboard and there is a massive 12cm strip in front of the keyboard. The 11x6.5cm trackpad is mounted 13.5cm from the left and 18cm from the right.
I mentioned that the lid was a smoky orange the rest is standard black and a matt black at that so fingermarks do not show. The screen is also not very reflective so viewing with stronger backlights is possible without reflection.
Without lowering the brightness and contrast excessively I got a good half day of use with wi-fi around 330 minutes. Recharge when off from exhausted is around 240 minutes.
It comes with 8GB of RAM and a 128GB SSD + 1GB Hard Drive, together they are a hybrid drive. The processor is an Intel i7 2.4GHz offering. It runs Windows 8 64bit version.
There are various small software items provided which include a rather nice web cam tool called Am Cap which makes full use of the supplied web cam built into the top of the screen surround.
While this is Windows 8 those used to Windows 7 will find twenty items arranged on the desktop that give access to a range of things like Control Panel for easy access. If/when you access to Windows 8.1 some of these will vanish but as Windows 8.1 makes finding these items easier it is no great problem.
Gigabyte are best known for their motherboards which go in lots of manufacturers machines. I still wait to see a touchscreen model from Gigabyte – I am told they do make them and my name is on the list – and I am probably boring regular readers but if you use Windows 8 – in any form – then it really should be with touch.
You will have recently – within the last week or so - read my review of the Philips Touch Panel and this connected without problem to this Gigabyte notebook and you then see what Touch adds to Windows 8.
The Gigabyte P27 is available from the link below for £1184.36 with free delivery.
http://www.amazon.co.uk/gp/product/B00EF561OU?ie=UTF8&tag=gadge0a-21&linkCode=as2&camp=1634