A Sony Ericsson Fun Phone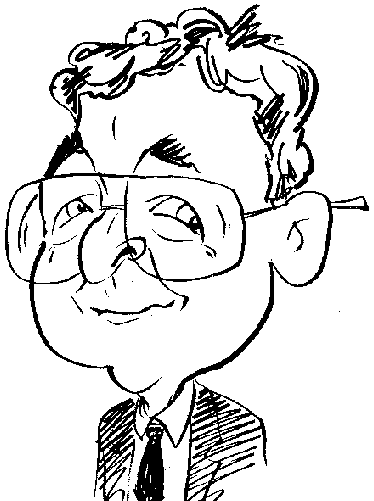 Review controls
Mobile phones come in a range of different styles, shapes, sizes and feature sets. In the case of Sony Ericsson J300i, entertainment is the dominant theme.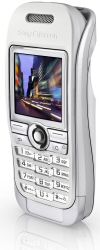 Measuring 99 x 42.3 x 18.2mm (H x W x D) and weighing just 78 grams, this phone has a distinctive handle-style protrudance situated on the top of the unit at the rear. While being too small for getting a good grip, the protrudance does come in handy by keeping the phone in place when positioned upright in the palm of the hand. This makes it easier for accessing the phones various controls.
Decorating the front of the phone are the 1.9 inch screen; various selection keys and navigation controls; plus the alphanumeric keypad. The phone's screen quality is quite acceptable without being outstanding as it displays 65,536 colours with a resolution of 128 x 160 pixels. Keys for selecting options, clearing an item (also used for on/off) and moving back a level are positioned around the joystick controlled navigation facility. I found this arrangement rather cramped with the results that selection mistakes often occurred. Located just below the selection area is the main keypad. These keys, laid out in a three by four array, were slightly raised and staggered which certainly helped when selecting keys by touch alone.
The J300i is a dual band GSM (900/1800) phone providing Internet access, text and picture messaging, email and instant messaging facilities. The phone has a built-in alarm clock, calculator and calendar plus a phone book with a capacity that is governed by available memory in the phone and Sim card. This should provide well over 500 slots which should be sufficient for most personal eventualities.
Nowadays a mobile phone needs to be more than just a phone with some PIM (Personal Information Management) features in order to succeed in the over-crowded market place. Normally you would expect a phone such as this to include a camera amongst its feature set but in this case you would be disappointed as there isn't one. Instead the J300i prefers to concentrate more on aspects of music and video.
The phone has a music centre option with support for iMelody, AMR, Midi, WAV, AAC and MP3 file formats. You can play music and video clips previously stored on the phone or stream content direct from the Internet. Using the phone's PlayNow feature you can go online and purchase tracks for downloading. For the more creative there is a MusicDJ feature that allows you to create your own tracks from pre-recorded samples. These pieces can be saved and used as ring tones.
Games have not been forgotten. The phone comes with a couple of offerings, Darts and Fighter, with the latter being the better title. Other Java games can be downloaded.
While the phone performed well, apart from my clumsy attempts at navigating the various menu options, I did encounter one annoying problem. When stored in my pocket, the phone had a habit of switching itself on or off depending upon its original state. This was probably caused by the phone coming into contact with other objects (coins etc) in the pocket. On one occasion the phone not only turned itself on but worked it way through the menu system to reach the "send message" screen.
The J300i should be available for around £60 as a pay as you go phone. Personally I will continue my search for the perfect mobile phone for my situation.
http://www.sonyericsson.com/spg.jsp?cc=gb&lc=en&ver=4000&template=pp1_loader&php=php1_10247&zone=pp&lm=pp1&pid=10247