Duracell Rechargeable Batteries and Chargers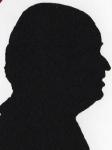 A single sentence at the launch of Duracell Torches event made me aware for the first time that Duracell made rechargeable batteries. After several months I found out the correct agency and then after a couple of bouts of illness an eventual meeting.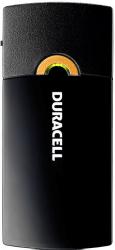 click image to enlarge
If you knew that Duracell made rechargeable batteries then you probably shop in B&Q or Homebase who seem to be the main stockists of the batteries. They of course also make various rechargers for them some quite innovative.
First the batteries that at first glance look quite similar to their non rechargeable cousins however look more closely and you will see a green area that the more famous (advertised) batteries do not have. These come in 'AA' 'AAA' 'C' and 'D' cells. The most recent are capable of being recharged to capacity in only one hour. These of course need an appropriate charger. However the batteries are called 'Stay Charged' and even after a long period of not being used they are stated to retain at least 80% of their charge, something most recharge units cannot do.
I was supplied with three different chargers two of which were for 'AA' and 'AAA' batteries. The third is something different.
Duracell Fast Charger 98985938
This is the largest and not surprisingly the heaviest at 458grams. It comes in the box with 2 'AA' and 2 'AAA' batteries as well as leads to charge from the mains and car cigar lighter adapter. This is the 1 hour charge unit.
It is 12x7x4cm, my unit was black and grey with a smoked plastic top, designed for quick charging on the move.
I tested the one hour claim with batteries that I used to exhaustion so that even a glow from a torch was not possible and indeed one hour later they appeared to have a full charge certainly the items I tested them with were happy. The likely price is around £34.99.
Duracell Easy Charger 98979759
This unit is much smaller and the item weights only 147grams. It comes with 2 'AA' batteries and 13amp plug is fitted to the rear of the device so no leads just the charger and the batteries very simple to connect and use.
It is 10.5x5x6cm in size. The likely price is £32.99
This is however a 16 hour charger but is supplied like the unit above with the green stripe batteries and will also accept the Stay Charge batteries. Easy to Use but you do need to remember the vast difference in charge times.
Duracell Instant USB 99592932
This one is rather different as it has a Lithium-ion battery and is designed to provide power to your devices such as phones and iPods etc when they run out of power to give those important extra hours of charge to see out the day.
It is also by far the lightest of the three at 60grams. Also the smallest at 9x4x1cm. Simply plug it in to any USB port to charge and then providing your device can take charge from USB just attach it to the charger and continue using it as if its internal battery has charge.
A fully charged Duracell Instant is stated to provide three hours of extra use for an iPhone, Blackberry Curve or Motorola RAZR V3. Also mentioned are a couple of iPods the Classic Up to 50 hours and Nano up to 45 hours. Should be available for less than £10.
The batteries are available direct (if you do not have a stockist near you) from the link below.
http://www.duracelldirect.co.uk/multi-purpose/9v-rechargeable-batteries.html
I had hoped to tell you about the 'C', 'D' and long life 9 volt offerings as well but they appear to have got lost in transit, should they ever arrive I will do another item. I have also seen the 'AA' rechargeable for sale during my recent visit to Best Buy in Thurrock.